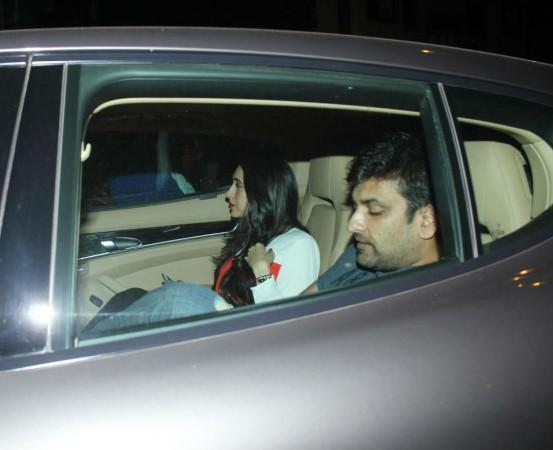 Karisma Kapoor has been dating Mumbai-based businessman Sandeep Toshniwal for quite a while now after getting divorced with her husband Sunjay Kapur last year. She has often been spotted spending quality time with Toshniwal.
Last year, on November 6, Sandeep Toshniwal was granted a divorce from his wife, orthodontist Dr Ashrita, by Bandra family court after a seven-year-long court battle. With the elimination of the only obstacle between Karishma and her boyfriend, it was reported that the wedding bells might soon start ringing in the Kapoor family again.
It was reported that Karisma and her boyfriend may tie the knot soon but it looks like LoLo is no mood to start a new family again after going through bitter situations in her failed marriage. And her father Randhir Kapoor tells you why.
"There's no truth to this. I would want to get Karisma married again, but she isn't interested. We have spoken about it and she has clearly told me she doesn't want to start a family again. She wants to raise her kids (Samiera and Kiaan) well and that's her only plan right now," Randhir Kapoor said adding that Karisma has dealt with the rough side of her marriage in a dignified way.
"We should give Lolo credit for that," he asserts.
But when Randhir Kapoor was asked about Karisma's boyfriend Sandeep Toshniwal, he said, "I don't know him at all. Karisma is a single woman. If she feels like going out with somebody, she can go out. What is wrong with it? He's her friend and they do go out together, which is fine."
On a related note, Karisma Kapoor was divorced from her former husband and Delhi-based businessman Sunjay Kapur last year. They tied the knot in 2003. Later, Sunjay Kapur married to his girlfriend Priya Sachdev.