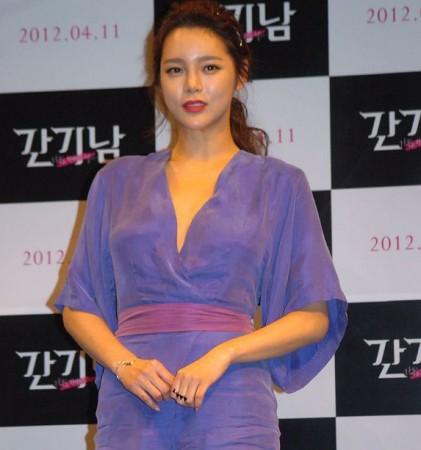 K-drama star Park Si Yeon has finally confirmed the rumours about her divorce. Despite reiterating that it is a personal matter, a spokesperson of the company that represents the actor has said that the rumours surrounding the marriage of Si Yeon and her husband Park Sang-hun is true.
"It is true that Park Si Yeon is currently filing for a divorce. Since she's still in the process of filing a suit and it is a private matter, it is difficult to reveal the reason for divorce," Soompi reports Si Yeon's representative as saying. Si Yeon and Sang-hun tied the knot in 2011 and they have two daughters, born in 2013 and 2015.
The representative further clarified that the attempts at reaching a settlement with Sang-hun proved unsuccessful and that Si Yeon had to file a suit against her estranged husband. "We ask that false rumors and speculations to not be spread in consideration of her young children. We will also take action [against false rumors and speculations]," they further added.
Despite her many acting roles and modelling, Si Yeon became a household name among the common public when she started dating singer-actor Eric Mun, a member of the popular K-Pop band Shinhwa, in 2004. The couple broke up in 2007, after which she dated and later married Sang-hun.
Park was in the spotlight back in 2013, for being one of the actors investigated for the illegal use of Propofol. Although her agency had denied these allegations, the Seoul Central District Court found her guilty of taking propofol 400 to 500 times over the course of four-and-a-half years and she was sentenced to eight months in prison, suspended for two years.