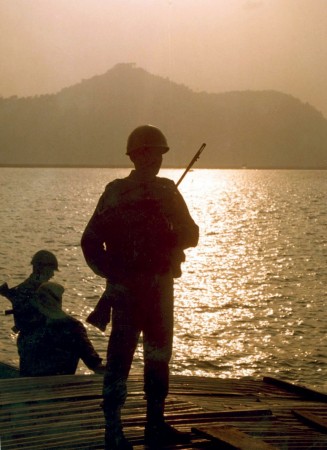 After years of being in the dark on China's supposed plans to build several hydropower dams on the Brahmaputra river, India is now a mere spectator to the issue.
The Chinese State Council has approved the construction of three new hydropower projects on the middle reaches of the Brahmaputra (Known as Yarlung Zangbo in China) in the Tibet Autonomous Region (TAR) as part of its energy development plan for 2011-15. The proposed dams will be built at Dagu, Jiacha and Jiexu on the river.
The announcement came even as India repeatedly raised concern over the construction of such dams in the upper reaches of the Brahmaputra, as it could affect the flow of water in the lower reaches.
Beijing on Monday said that it is maintaining cooperation with India and would ensure that the dams will not have any negative impact on the country.
"China has always taken a responsible attitude towards cross-border river development," China Daily quoted Chinese Foreign Ministry spokesperson Hua Chunying telling reporters at a media briefing.
"The construction of the stations will not impact flood control or disaster reduction efforts, as well as the ecological environment on the lower reaches."
The probable impact on the flow of water in the lower reaches has certainly alarmed India. But a greater concern is China's secrecy on the issue that could affect the mutual trust between the two nations.
Despite repeated queries from India, China maintained ambiguity over the proposed plans on the Brahmaputra and engaged in joint hydrological studies, which include exchanging data like measurement of water flows. Hence, its announcement on the projects has come as a shock to India.
India has accused China of acting on an issue without prior warning and subsequently giving little room to its neighbouring countries for negotiation and constructive discussion. Nations like Kazakhstan, Thailand, Laos, Vietnam and Cambodia have expressed concern in the past over China keeping its projects under secrecy.
India has lodged a complaint with China over its plan to build three new dams on Brahmaputra and has asked to ensure that the projects don't affect Indians in the eastern part of the country.