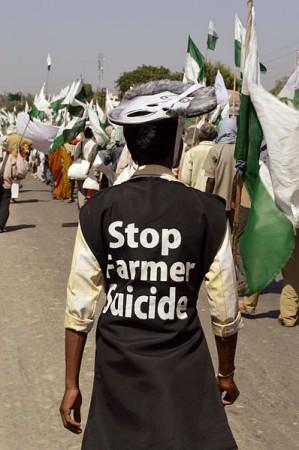 The Modi government took a tough stance on Wednesday threatening to block the trade facilitation agreement of the World Trade Organization, touted to be one of the biggest reforms of the WTO since its establishment in 1995, citing concerns of food security and the pact being skewed in favor of developed nations. The Cabinet is likely to make its decision clear later today.
India stated that the agreement that was reached last year in Bali, Indonesia, should not give preference to one country over another and must address concerns of food security in developing nations.
India has said that if its demands on food security are not considered during the General Council meeting in Geneva on Thursday, it would reject the trade facilitation agreement. This effectively may stall the Bali pact, given that it needs to be approved by all 160 WTO members, according to the Wall Street Journal.
Prime Minister Narendra Modi, who was opposed to the agreement when he was in Opposition had chaired a meeting with Finance Minister Arun Jaitley and Commerce Minister Nirmala Sitharaman to decide on the matter.
WTO members such as China, South Korea and Japan however wanted to finalize the agreement by 31 July, a deadline that was agreed upon at the Bali ministerial meeting in December.
Rich nations were hoping to see the agreement come through as it is designed to streamline customs and eliminate border delays, reduce the corresponding expenditure that often overshoots tariff, and mainly because it is estimated to add $1 trillion to global gross domestic product as well 21 million jobs, according to Reuters.
India's main concerns with the pact were about food security and about financial assistance to poor nations.
The WTO will limit every country's expenditure on subsidies to farmers for building stockpiles of food for the poor to only 10 percent of the total agricultural output. However, India has been demanding that the body take into account the government's $12 billion on annual food subsidies. The WTO is also not in favor of stockpiling of food as it affects trade, but India stockpiles large amounts of food for its poor.
Sitharaman had also raised the government's demands at a Group of 20 meeting of trade officials from industrial and developing nations held in Australia on Saturday.
The other concern of the government of developing nations benefiting more from the pact was also shared by several African nations, who worry that they may not be compensated enough when they get flooded by foreign produce.