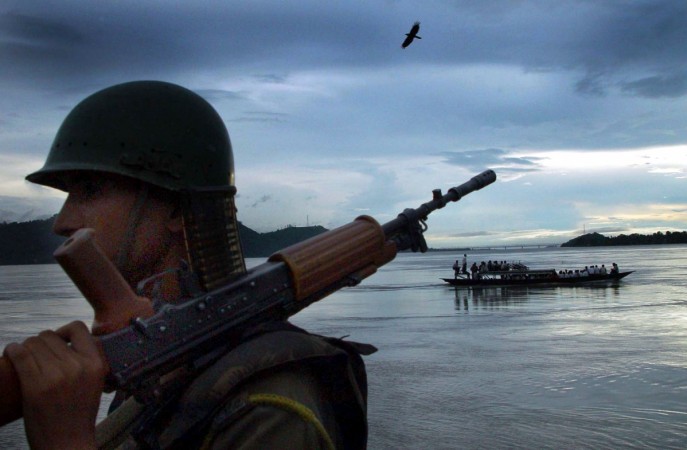 It all started three years ago when China made it public that it is building three big dams in the middle reaches of Brahmaputra River (known as Yarlung Zangbo in China). Alarmed by the repercussions it could have in the lower reaches of the river, India had protested and lodged a complaint with China in a bid to halt the projects, but it fell to deaf ears.
China announced in 2013 that the Chinese State Council had approved the construction of three new hydropower projects on the middle reaches of the Brahmaputra River in the Tibet Autonomous Region (TAR) as part of its energy development plan for 2011-15, taking the Indian authorities by surprise. The proposed dams were to be built at Dagu, Jiacha and Jiexu on the river.
Beijing assured at the time of its announcement that the dams would not have any negative impact on India, but the damage was already done. The move not only broke the trust of India, but also could make a huge impact on the flow of water in the lower reaches of the river.
Why breach of trust? Well, India and China were engaged in joint hydrological studies and had shared several data. Moreover, China announced the project after denying India's queries on its proposed dams in the Brahmaputra upper reach.
Now, China has announced that it has blocked a tributary of the Yarlung Zangbo (Brahmaputra) River for the Lalho project on the Xiabuqu River in Xigaze which is a 4.95 billion yuan ($740 million) project, Xinhua news agency quoted Zhang Yunbao, head of the project's administration bureau, as saying.
Yunbao went on to say that the hydroelectricity project, which was launched in 2014 and scheduled to be completed in 2019, would store up to 295 million cubic metres of water and help irrigate 30,000 hectares of farmland. The mega dam will be used for irrigation, flood control and power generation up to 85 million kilowatt-hours of electricity each year from two power stations.
The blocking of an important tributary of the Brahmaputra River can have a huge impact on the flow of water in lower riparian countries like India and Bangladesh. But what can India and other countries do about it?
Practically nothing. The most that India can do is lodge a complaint against China like it did a few years ago and end with that.