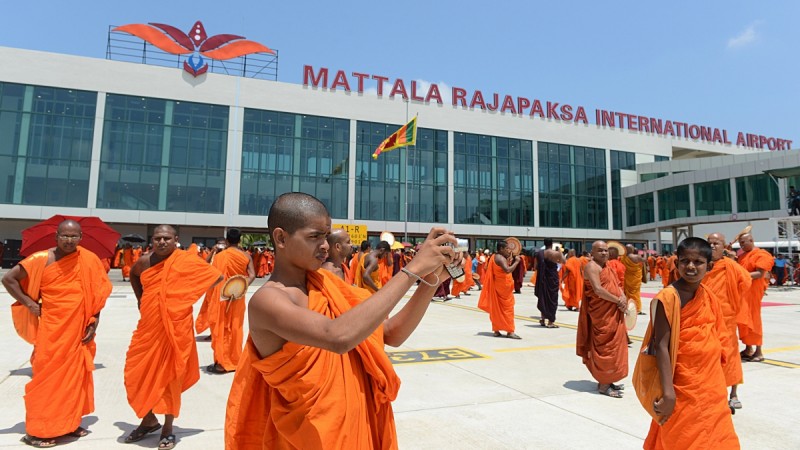 Actor and comedian from New Zealand Rhys Montague Darby once said: "I love airports because funny things always happen at them. They're giant complexes full of urgency, seriousness, and confusion. Where am I supposed to be? Which way do I go? And that's just the staff." While the urgency, seriousness, and confusion surely apply to most of the airports, the Mattala Rajapaksa International Airport in Mattala, Sri Lanka, is a tad different.
The words that best describe the airport probably are "empty, quiet, and laid-back." Wonder why? Well, the airport that threw its doors open in 2013 is designed to host about 1 million passengers per year. But in stark contrast, the Mattala Rajapaksa International Airport sees only about 12 passengers each day. The airport is massive, spread across 2,000 acres, but only two airlines fly from its runways. And believe it or not, some of its hangars are reportedly even rented out to locals to store rice.
So what is the point of having such an airport right? It seems pretty pointless after all. Wrong! The airport seems to have such significance that India may just buy the Mattala Rajapaksa International Airport for about $300 million (Rs 19.2 billion approx) and lease it back to the country for 40 years. And this move has been questioned by many.
"India's future plans for the airport are hazy. Maybe a flight school? A new destination for Indian weddings? There seems little chance that it will turn a profit. That is not the point of the deal," David Brewster, an expert in Indian Ocean strategies at the Australian National University, recently wrote for The Interpreter.
However, this is said to be India's way of restricting China's influence in the region as the airport is only 30 minutes away from a Chinese shipping port in Hambantota. And now that Beijing has been pushing the One Belt, One Road initiative, New Delhi is worried that Beijing will set up a full-fledged naval base at the port. The catch here is, China will not be able to build this base without access to the Mattala Rajapaksa International Airport and by buying it, New Delhi intends to kill its chances.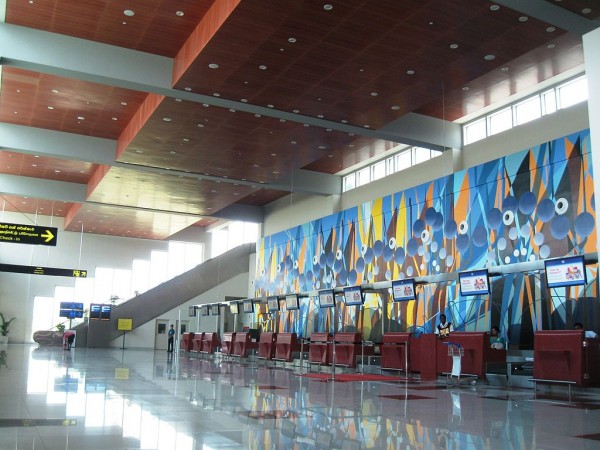 "A key element in any overseas naval base, and even a logistics facility, is easy access by air for people and supplies. A naval base also requires maritime air surveillance capabilities. Control over Hambantota airport will give India considerable control over how the port is used," Brewster explained.
"It is difficult to conceive of the Chinese navy developing a significant facility at Hambantota without also controlling the airport. In short, India is spending US$300 million buying an airport to block a Chinese naval base."
India, apart from other nations, has been concerned about the Chinese String of Pearls in the Indian Ocean and this move may just be one of the ways to the neighbour's dominance in the region. String of Pearls is the network of Chinese military and commercial facilities in its sea line of communication that extends from the Chinese mainland through the Strait of Malacca, the Strait of Hormuz, Pakistan, Sri Lanka, Bangladesh, the Maldives, and Somalia.