Music composer Ilayaraja's son Yuvan Shankar Raja tied the knot with a Muslim woman Zafrunnisa on 1 January. But the legendary composer skipped the wedding, leading to speculation.
Rumour mongers lost no time in speculating Yuvan Shankar's marriage to a Muslim girl had soured relations beween father and son. It is said that Ilaiyaraaja was not happy with his son's to tie the knot for a third time, in a hurry and more importantly, with a girl from a different religion.
Yuvan Shankar had earlier married Sujaya Chandran in 2005 and Shilpa Mohan in 2008 but both ended in divorce.
However, Yuvan Shankar's sister Bhavatharini has a different story. She said that her brother informed his family members about the wedding at the last moment. In fact, she had to cancel her New Year plans to attend her brother's marriage.
She explained why Ilayaraja could not attend his son's wedding. "Yuvan called our dad, too, but as dad was not in town, he couldn't attend the wedding. I think dad had told Yuvan that he would meet him later. Yuvan has always been like this since childhood; if he feels right about something, he will do it immediately," the Times of India quoted Bhavatharini as saying.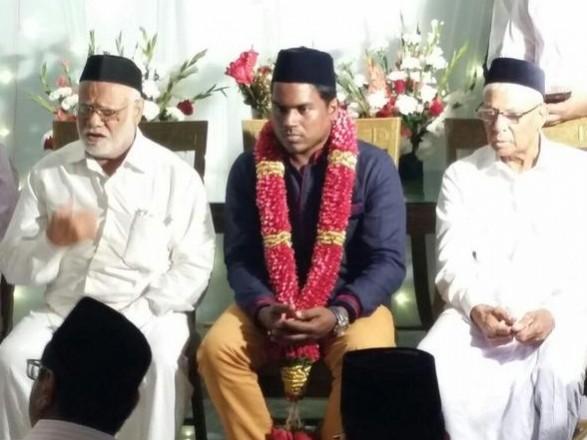 On rumours about Yuvan Shankar changing his name to Abdul Haliq, she clarified that it was only for the marriage and that he will retain his official identity as Yuvan Shankar Raja.
Bhavatharini said that Yuvan Shankar's latest marriage was an arranged one. He wanted to marry a Muslim girl and had asked his friends to arrange one for him. His Malaysian friends helped in finding the alliance.