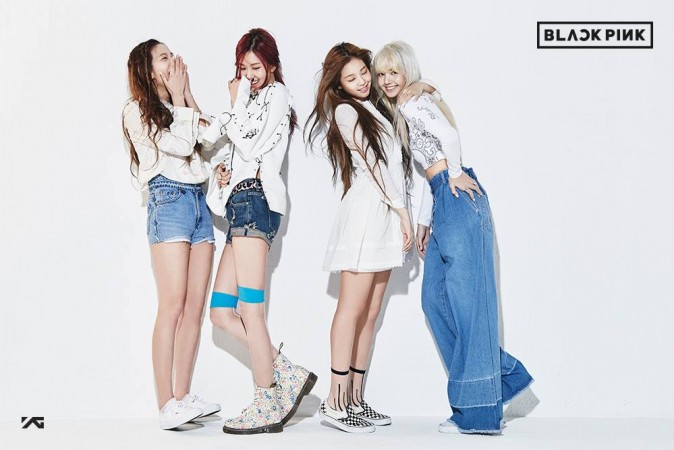 Almost everyone is excited to hear EXO's title track "Lotto" from their repackaged album. Just a few days ago, SM Entertainment even released several photos to promote the boy group's upcoming music video. But one television network might not air it.
According to the latest news, KBS has banned "Lotto" and BLACKPINK's "Boombayah" because these songs cater to a specific demographic. Allkpop claimed that the network's reasons for banning "Lotto" and "Boombayah" may have something to do with the theme and the lyrics.
EXO's "Lotto" draws parallels between the luck found in love and in lottery. Perhaps it is this reference to gambling that motivated the ban. Furthermore, "Boombayah," which contains the line "Middle finger up F" might have provoked the network executives to impose a ban. The girl group's song also includes the word "Henny," a short form for French liquor brand, Hennessey.
This isn't the first time that KBS has banned music videos from airing on its station. The television network has a history of restricting several videos. Earlier, KBS banned Crayon Pop's "Uh-Ee" for using a Japanese word. The network also stopped airing rapper Beenzino's "January" because it contained the word "Facebook" in its lyrics.
South Korea's censorship laws prevent television networks from promoting a brand, which may influence a consumer directly or indirectly.The Korea Communications Standards Commission's website provides guidelines for banning content on television.
These directives encourage a ban on content that projects obscenity, violence, speculative games, suicide and illegal direct sales among others. However, television networks in South Korea often follow different rules while placing a ban on video content.
According to Allkpop, "Lotto" and "Boombayah's" modified version could air on KBS after a while. In EXO's case, the band could promote their repackaged album with another song, "Louder."
The nine member Chinese-Korean boy band is expected to kick-start their promotional activities on KBS2's "Music Bank" on Friday, Aug. 19. However, a recent SM Entertainment statement revealed that band member Kai would be absent as a result of his ankle injury.