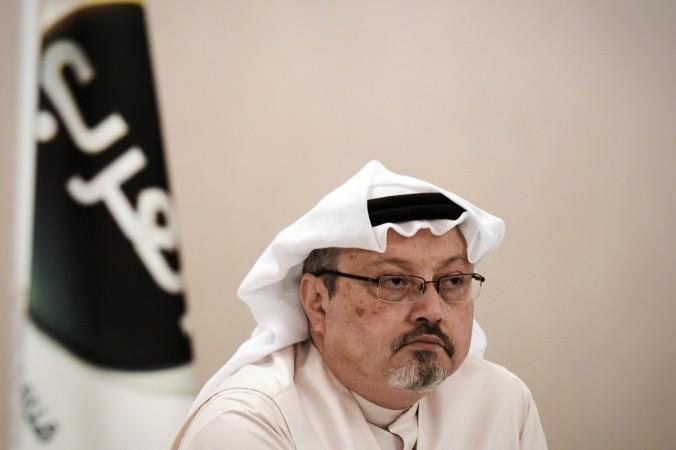 It has been almost two months since Saudi Arabian journalist Jamal Khashoggi was murdered. As the investigation into the reported brutal killing seems to be moving at a snail's pace, the Human Rights Watch has now asked Argentina to probe the role of Saudi Crown Prince Mohammed bin Salman in the murder.
The HRW has said that its submission was sent to federal judge Ariel Lijo and hopes that the Argentine prosecutors would take up the matter. Apart from the murder, Argentina has also been asked to investigate MBS' possible role in the war crimes in Yemen.
"We submitted this info to Argentine prosecutors with the hopes they will investigate MBS's complicity and responsibility for possible war crimes in Yemen, as well as the torture of civilians, including Jamal Khashoggi," HRW's Middle East and North Africa director Sarah Leah Whitson told Reuters.
However, the Argentine media, citing judicial sources, has said that it is unlikely that the nation would agree to investigate the crown prince.
Why Argentina?
The Human Rights Watch has asked Argentina to investigate the crown prince's role in Khashoggi's murder as the nation's constitution recognises universal jurisdiction when it comes to war crimes and torture.
This means that Argentina's courts are permitted to carry out probes and prosecute foreign nationals irrespective of where the crime was committed. Whitson also said that the group had sought Argentina's help as the nation will have access to Salman, who is set to attend the G20 summit opening in Buenos Aires this week.
Turkey slams Trump's stance
Turkey, who has vowed to punish the killers of Khashoggi, has now slammed the United States for not doing enough and "turning a blind eye" to the matter. President Donald Trump had initially taken a keen interest in probe, but later said that the US would remain a "steadfast partner" of Saudi Arabia despite the issue.
Turkish Foreign Minister Mevlut Cavusoglu lashed out at Trump for giving importance to business deals over human life and told CNN Turk thus: "This statement that Trump made also means: 'No matter what happens, I will turn a blind eye.' This is not a correct approach. Not everything is money."
The Democrats too have said that the US House intelligence panel will probe Trump's response to Khashoggi's killing.
Khashoggi, a columnist for the Washington Post and a vocal critic of the Saudi Arabian crown prince, went missing during a visit to the Saudi consulate in Istanbul on October 2. Days later it was confirmed that the journalist was murdered and it is suspected that the killing was carried out on the orders of Salman.
Even though Saudi Arabia has vehemently refuted reports of the crown prince's role, the country's relations with the West have soured since.