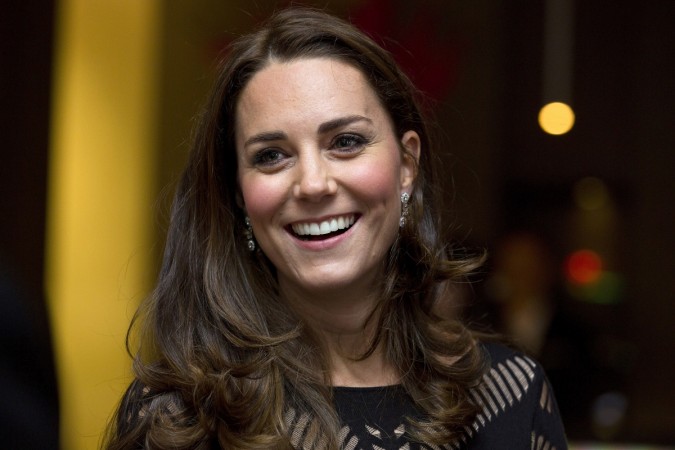 Duchess of Cambridge Kate Middleton reportedly avoids looking directly at camera lens while in public, and people at Tatler magazine describe this as Middleton's "uncanny ability."
This interesting mannerism of the Duchess, who is currently pregnant with her second child, was revealed in a three-part BBC special titled "Posh People: Inside Tatler." The documentary follows the staff of the magazine as they go about analysing the mannerisms and behaviour of Britain's elite.
According to one magazine editor, this ability of Middleton to avoid gazing at the cameras directly is quite "punk," and it makes it impossible for any publication to run a cover picture of her without it looking incidental, reported The Guardian.
However, Lainey at Lainey Gossip feels that Middleton's behaviour of looking away from the cameras depicts her ability to focus and concentrate.
"There are easily dozens, sometimes hundreds of people pointing directly at her and shooting all the time and somehow she avoids meeting that eye to eye. And it's because she's able to look below or above a camera line. Never directly at it and certainly almost never accidentally. Think about how much focus and concentration is required for that.," Lainey wrote.
Although Middleton has now entered Tatler's list of "posh" people, she wasn't always considered so. A biography of the royal couple written by Robert Jobson mentioned that Middleton had to work hard to change her middle-class accent, and she successfully achieved the task towards the end of her school days.
"Kate did speak with a middle class accent that made her stand out from the other upper crust girls, I think she became very self conscious of that," a friend of Middleton's from Marlborough College was quoted as saying, according to Princessdianafriend. "She very gradually started to change her accent to a more upper class accent. By the time she left Marlborough she sounded more posh than the posh girls. "