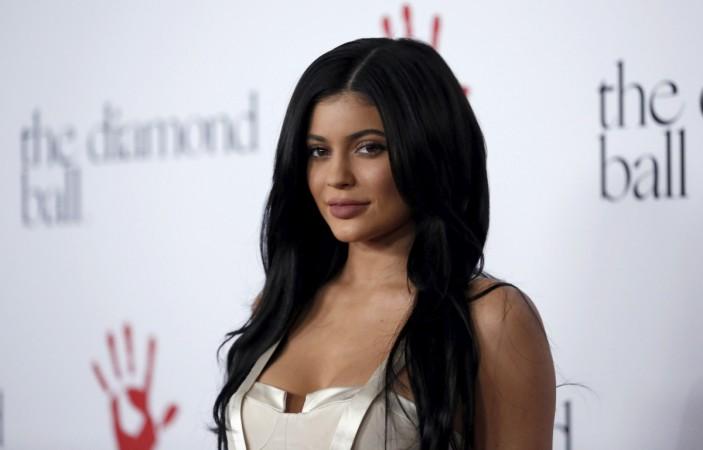 Everyone who scooped up and relished the drama on Season 12 of "Keeping up with the Kardashians" is probably experiencing withdrawal symptoms. The show has gone on a hiatus for a week but when it does air again, fans of the Kardashian clan could watch a show in which some members of the Kardashian/Jenner family may be missing.
Kylie Jenner, the 18-year-old entrepreneur doesn't want to be part of the TV series and has been feeling this way for some time now. Tyga's girlfriend has often expressed her anxiety on "Keeping up with the Kardashians" and this seems to be a reason why she wants to walk away from the show that depicts her family's everyday life.
Kylie's apprehension seems to stem from the fact that momager Kris wants her daughter to be the new face of "Keeping up with the Kardashians." In other words, Kris wants Kylie to step into her elder sister, Kim's shoes. In the past, the reality star admitted that Kanye West's wife is a source of inspiration and some might say that she's even dethroned Kim. But Kylie doesn't seem to want all the attention.
According to sources, Kylie has told her mom that one can't put a price on happiness. "Kris can't see that the more she fights Kylie over this, the more likely it is that she'll quit," Inquisitr (via OK Magazine) reported.
The youngest of the Kardashian/Jenner clan has often talked about finding normalcy in the midst of fame. Earlier, she told Interview Magazine that she wished she lived life as any other teenager and added that finding happiness trumps the joy that results from materialistic things.
If I were to wish for something else, it would just to be happy all the time, to have a superpower of not letting things affect me, and to be true to who I am, always," she said.
Kylie seems to wear her heart on her sleeve but according to a new report on Gossip Cop, she may not walk away from the millions of dollars she earns through "Keeping up with the Kardashians." The website claims that the lip-kit queen's fans will continue to see her on-screen. Furthermore, Kylie hasn't responded to claims about her quitting the show.