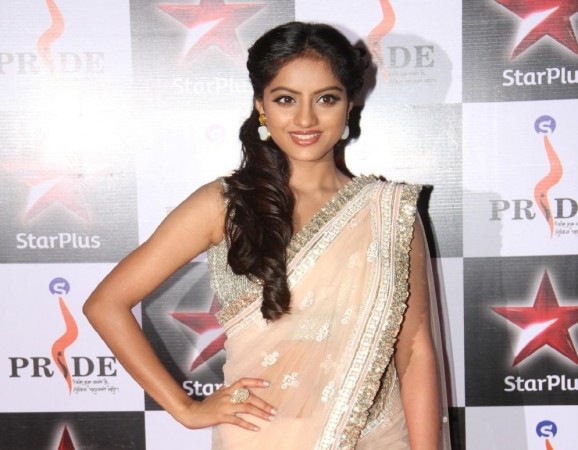 It's been raining weddings in the Telly town. After Divyanka Tripathi got married in a lavish ceremony and mesmerised her fans with splendid wedding pictures, Deepika Singh, who plays the role of Sandhya on "Diya Aur Baati Hum," is in a celebratory mood. The gorgeous actress recently attended her brother-in-law's wedding and has shared some amazing pictures from the ceremony on her Instagram page.
In the pictures, the actress is seen decked up for the function and posing for clicks with her mother and family. In one of the pictures, she is also seen dancing on the beats of the dhol. She posted "Shaadi wala selfie" on Instagram and wrote, "#ShaadiWaliSelfie on my way. #WeddingDiaries #BrotherInLawsWedding #FamJam".
For one of the ceremonies, Deepika chose to wear a white and pink outfit with heavy jewellery, while at another event she was seen donning a blue traditional dress.
Meanwhile on the show, the viewer will soon witness Sandhya delivering a baby girl and the entire Rathi family rejoicing over the new member in the house. Also, Sandhya, who had resigned from the post of an IPS officer to fulfil Sooraj's (Anas Rashid) dream of having the best sweet shop in Pushkar, Rajasthan, will rejoin the police force.
On the day of her baby girl's naming ceremony, Sandhya would receive a special gift from her seniors in the police force. The police officers would pay a visit to Sandhya to congratulate her on the birth of her daughter and would ask her to rejoin as an IPS officer. With Sooraj recovering from paralysis, Sandhya will decide to go back to police service.
Related
'Diya Aur Baati Hum' actor Anas Rashid aka Sooraj to get engaged in real life?
'Diya Aur Baati Hum' twist: Sandhya to rejoin police force?
Sandhya-Sooraj's 'Diya Aur Baati Hum' not to go off air in August?
'The Kapil Sharma Show:' 'Diya Aur Baati Hum' actress Kanika Maheshwari aka Meenakshi bhabhi to play key role