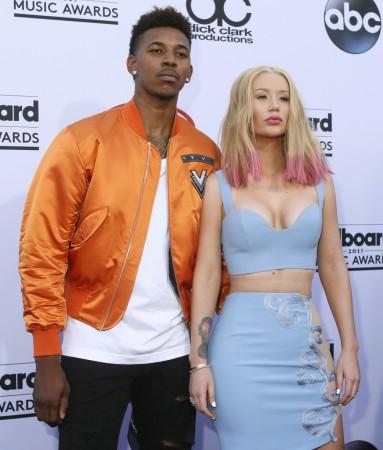 Rapper Iggy Azalea and NBA player Nick Young are still going strong as of the 2016 iHeart Music Awards. Azalea has clearly forgiven the basketball player for cheating on her and she has revealed why she chose to do so.
Hollywood Life has reported that Azalea forced her fiancé to make some serious promises before taking him back, but she primarily decided to give in to his apologies. "Iggy is giving in to Nick and his apologies for the whole video situation," a close source was quoted as saying.
The video referred to here is the one that Young's friend D'Angelo Russell released a while back. In the video, Young is heard bragging about sleeping with a 19-year-old girl while he was engaged to Azalea. Apparently, one of the promises Young had to make to Azalea was that he would not hang out with Russell other than for his NBA responsibilities.
"He has promised her that he will not hang out with D'Angelo outside of NBA responsibilities and he will focus all his attention on making their relationship strong and a priority again," the source further added.
Azalea and the 30-year-old basketball player have been dating since October 2015 after Young announced on Twitter that he has a crush on the rapper.