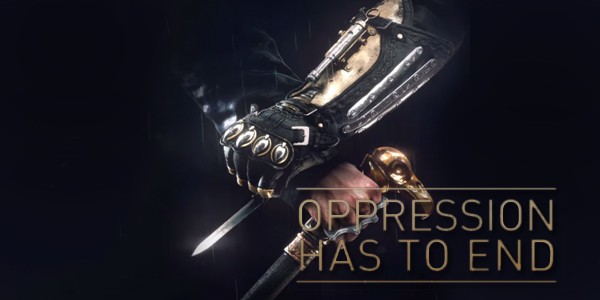 In case you didn't know, this year's Assassin's Creed game – Assassin's Creed Syndicate – won't be featuring a multiplayer mode. That the new Syndicate won't feature a multiplayer component was recently confirmed by Ubisoft CEO Yves Guillemot during a recent investor call.
Co-op was introduced into last year's Assassin's Creed, but Ubisoft has now decided to scrap the idea of a co-op mode in Assassin's Creed Syndicate. The developer instead wants the game to be entirely single-player, who will control both the playable protagonists. Syndicate will not feature any kind of multiplayer component at all, co-op or otherwise.
"This game will be single-player," said Guillemot, and clarified: "You don't have a multiplayer mode on this iteration [Syndicate] because we want to spend all our time on making sure the single-player is excellent. And it's coming along extremely well."
Guillemot also hinted that Ubisoft is indeed planning for a multiplayer Assassin's Creed title in the future, although clarifying that the company isn't ready to reveal them. "We don't know and we can't say yet — er, we know, but we can't say yet about what will happen next," said Guillemot.
To date, every main Assassin's Creed game, starting with Assassin's Creed: Brotherhood (except for 2014's Assassin's Creed Rogue), has featured some sort of multiplayer mode. For instance, Assassin's Creed Unity, last year's entry in the AC franchise, featured cooperative play.
Assassin's Creed Syndicate will be released on 23 October for PS4 and Xbox One. The game is also in development for PC, although the PC version will be heading over a little bit later, probably Q4 of 2015.
[Source: Polygon]