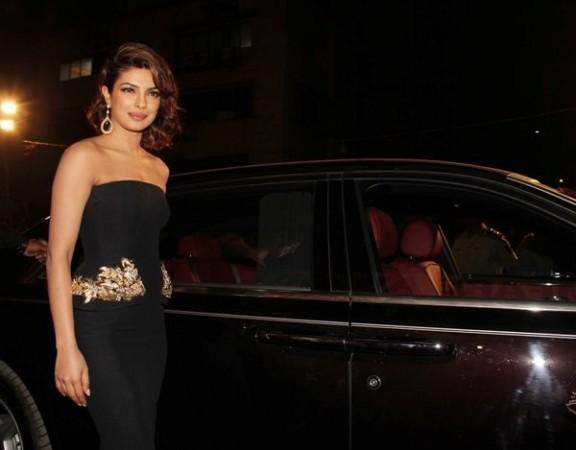 Both Priyanka and Parineeti Chopra have made their mark in the industry, but now as their cousin Meera is set for her Bollywood debut, there is little interest from the famous sisters.
Newcomer Meera Chopra, will soon be seen in the upcoming ghost-comedy "Gang of Ghosts." Directed by Satish Kaushik, the multi starrer film's trailer has found a following with over six lakh hits within 10 days.
Not many know that Meera is a distant cousin of famous actresses Priyanka and Parineeti.
Priyanka has always been upfront about her cousins and expressed delight on her extended family joining the industry, which she believes would only add to the 'Chopra clan.'
The "Gunday" actress lovingly refers to younger cousin Parineeti as Tish and has often been recorded showering praises on the actress' work and her tremendous growth in a short span.
She was even seen excitedly gushing about Barbie Handa, another cousin, who will soon be seen in Anubhav Sinha's project. However, Meera who has worked in Tollywood, hasn't received a warm welcome from the established actress yet.
Even though Priyanka had once said that she would like to guide her cousins, since she started out alone and had no one to guide her, the 31-year-old has stayed quiet about Meera.
The actress who is usually seen cheering and backing friends on social media platforms has not once spoken about the "Gang of Ghost" actress, which is strange considering the trailer of Meera's film was even attached with her latest release in theatres.
On the other hand, Parineeti has altogether denied any direct involvement with Meera.
"Meera is not my cousin. She is a cousin's cousin's cousin. We don't even meet and talk. So she is not really my family," The Hindustan Times quoted the "Hasse Toh Phasee" actress.
However, Bollywood Life has hinted at the strained relationship between the trio.
According to the website, Meera had previously been dragged into a legal case involving the murder of a woman named Ruchi Bhuttan. It was alleged that the actress was in a relationship with the woman's husband and her name featured in the Delhi police's wanted list.
Looks like the controversial development in Meera's life has been the reason behind Priyanka and Parineeti maintaining a distance from her.