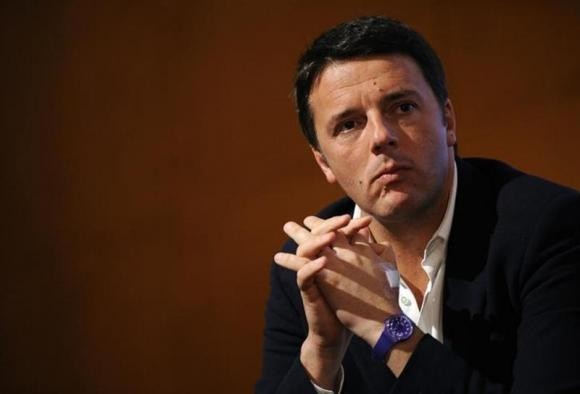 Italy will vote in a referendum on whether to overhaul their national constitution on December 4. And many believe that the people's choice can easily propel the country into a Brexit-style Quitaly. On Sunday, almost 50,000 Italians even took to the streets of Rome to protest against Prime Minister Matteo Renzi's constitutional reforms.
The Italian Prime Minister has said that he has no intention of hanging around if he loses the referendum this Sunday, December 4.
What is the constitutional reform proposed by Matteo Renzi?
Renzi has proposed a reform that would give more powers to the Lower House and less to the Senate. Renzi has argued that Italy needs to reform to clear bills that would restart the stagnant economy.
More powers with the government will mean faster clearance of bills in Italy.
While Italy's third quarter GDP grew faster, it is believed that there will be a slowdown during the fourth quarter. The overall growth has also been weak. The Purchasing Managers' Index — indicator of economic health of the manufacturing sector — went down during Q3. Currently, the ninth largest economy in the world relies mainly on services and manufacturing sector.
The country has gone through two austerity packages in less than six years worth 54 billion euro.
Why are Italians protesting?
Italians are protesting against Renzi's reforms since it would take powers away from the 20 regional governments. They said that it would give too much power to the governing party and would undermine democracy.
The rally at the Piazza della Repubblica unanimously veered towards the "No" campaign.
"We say No to power in the hands of the few, no to privileges for those who don't represent us," a protester said. "From schools, universities, piazzas and markets people are speaking out against reforms that have been decreed on high. Democracy is participation, that's why we say we want power for the people," the protester added.
People have demanded Renzi's resignation and called the reform "disgusting."
What will Renzi's next move be?
"On December 5, Italy will have to go forward with everyone together," Renzi told Domenica Live on Sunday. "I think it is best if we go forward quickly, but in any case we must go forward together," he added.
If Renzi loses the referendum, he will resign as he has made amply clear despite world leaders and Italian leaders wanting otherwise. His resignation will propel Italy into another crisis, which may be avoided if he stays.
However, the 41-year-old could leave politics altogether if the defeat is too big, an Italian official said.