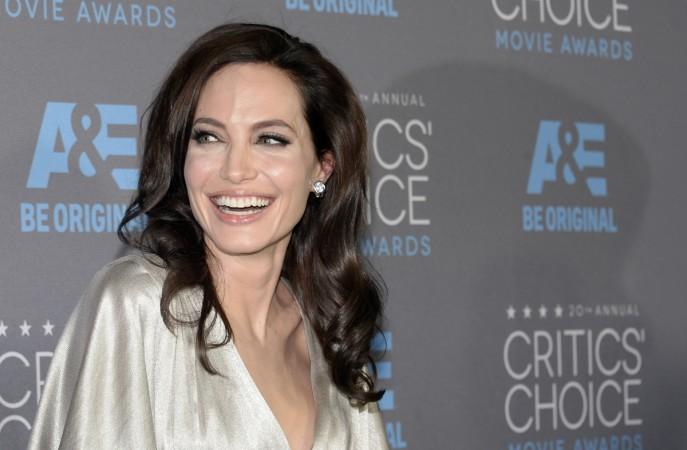 Angelina Jolie and Brad Pitt's ongoing divorce proceeding took a drastic turn this week after the actress announced her decision to part ways with her divorce attorney Laura Wasser.
The 43-year-old Academy Award-winning actress has parted ways with her divorce attorney Laura Wasser and will now be represented in court by Samantha Bley DeJean, reports E! News.
"Angelina decided to change counsel to Samantha Bley DeJean of Bley and Bley, as Samantha's expertise is the protection and best interests of children," said Jolie's spokesperson.
The spokesperson added in her statement that Angelina appreciates Laura Wasser's cooperation in transitioning the case over the past several weeks.
Another source talked about Samantha's expertise in such cases, saying, "Samantha's expertise is the protection of children and over the past few weeks, Angelina's come to rely on her counsel and decided to put her in the lead."
"Over the past month the case has been fully transitioned to Samantha," the insider continues. "Angelina remains focused on healing her family."
Brad Pitt and Angelina Jolie announced their separation in September 2016. Even after two years, the former Hollywood power couple is yet to reach a custody agreement for their six children. There were several speculations about their divorce settlements, but the source added that all the reports about new custody arrangements are false, adding that Brad and Jolie's original court-ordered agreement remains the same.
As a couple, Brad and Angelina have six children together — Maddox, Pax, Zahara, Shiloh, Knox, and Vivienne. The kids spent most of their summer holiday with their mother in London where she filmed the second part of Maleficent. However, all six children had court-ordered visits with their father Brad Pitt in Los Angeles where he is currently busy with the production of Quentin Tarantino's next Western classic movie.
"Angelina remains focused on healing her family. She continues to support the reconciliation of the children with Brad," another source added.
Just weeks ago, the Tomb Raider movie star accused Brad Pitt of not paying any "meaningful" child support since divorce proceedings began in late 2016. In a two-page brief filed in the court, Jolie's lawyer argued that Hollywood's A-list star "has a duty to pay child support. Given the informal arrangements around the payment of the children's expenses have not been regularly sustained by [Pitt] for over a year and a half."