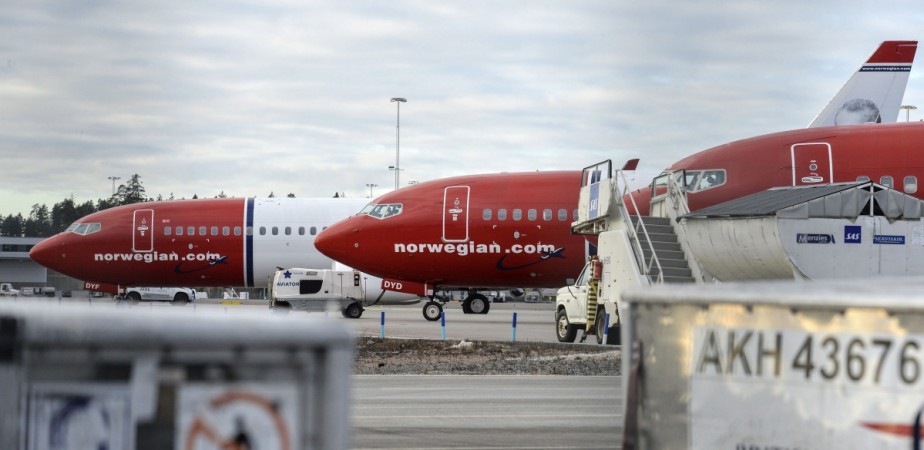 The low-cost airline Norwegian on Monday, January 22, set a record for the fastest subsonic transatlantic flight from New York to London. The flight took a mere 5 hours 13 minutes to make the entire trip — three minutes faster than the previous record of 5 hours 16 minutes held by a British Airways flight in 2015.
The airline was previously in the limelight for launching the "world's longest low-cost flight".
The Norwegian Boeing 787-9 Dreamliner left New York's John F Kennedy Airport at 11:44 am ET and reached London's Gatwick airport at 9"57 pm GMT. The flight touched down 53 minutes earlier than the estimated landing time.
With 284 passengers on board, the Norwegian flight DY7014 flew at a speed of 1,249 kmph (776 mph) due to the strong tailwind over the Atlantic Ocean that pushed the flight towards at lightning speed.
However, the fastest flight ever to reach the same destination was Concorde's supersonic flight that took off on February 7, 1996. According to British Airways, the time taken for the flight to reach London from New York was an unbelievable 2 hours and 53 minutes!
The captain of the Norwegian flight, Harold van Dam, said in a statement: "We were actually in the air for just over five hours and if it had not been for forecasted turbulence at lower altitude, we could have flown even faster."
As the proud captain of the fastest transatlantic flight between these two cities, he added: "The 787 Dreamliner is a pleasure to fly and it's a great feeling to know that we have set a new record in this aircraft."
Interestingly, two days earlier, the same aircraft was flown by Gatwick-based captain Pascal Niewold from New York to London, and it took him 5 hours 20 minutes — just 7 minutes shy of the current record.
In an official statement from the airline, Niewold said: "The passengers and crew were very pleasantly surprised that we were already landing in London. It was a very smooth flight with almost no turbulence and as a result of the jet stream we arrived 25 minutes early."