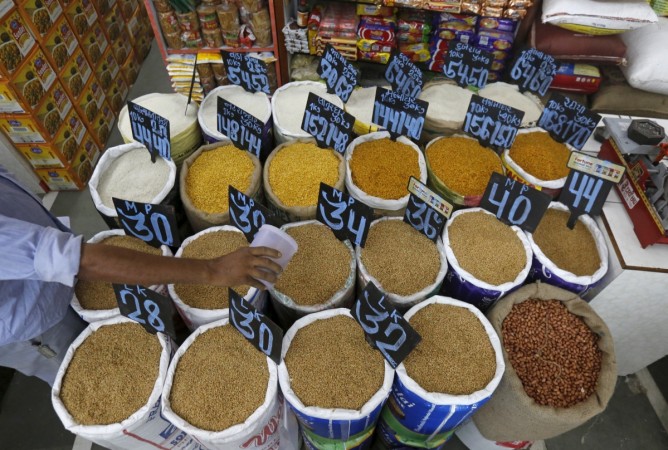 Prime Minister Narendra Modi's claim during his Independence Day speech that his government has tamed inflation got punctured in about 24 hours by the wholesale inflation data for July: the WPI inflation doubled to 3.55 percent in July, in the process hitting a two-year high.
Statistics published by the BJP-led NDA government on Tuesday showed that WPI inflation shot up to 3.55 percent last month on account of a spike in food prices, ranging from pulses to fruits and vegetables. The rate stood at 1.62 percent in June.
The wholesale prices of food articles climbed 11.82 percent on a year-on-year (YoY) basis, with the sharpest spike seen in pulses (35.76 percent) and vegetables (28.05 percent). Sugar prices skyrocketed 32.33 percent, YoY.
Read: Narendra Modi's Independence Day speech: Prime Minister gets it wrong on inflation
"The annual rate of inflation, based on monthly WPI, stood at 3.55% (provisional) for the month of July, 2016 (over July, 2015) as compared to 1.62% (provisional) for the previous month and -4.00% during the corresponding month of the previous year," the ministry of commerce and industry said in a statement.
"The index for 'Food Articles' group rose by 2.4 percent to 285.8 (provisional) from 279.0 (provisional) for the previous month due to higher price of gram (20%), fruits & vegetables (7%), egg (5%), maize (3%), barley (2%) and coffee, beef & buffalo meat, jowar, wheat, urad, rice, masur and pork (1% each)," it added.