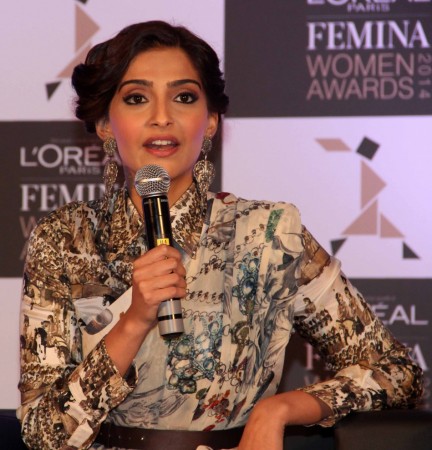 Sonam Kapoor will be seen in the role of a dynamic politician in the film adaptation of "Battle for Bittora."
"I am doing a film where I am playing an aspiring politician. It is based on Anuja's book. We read that book and we bought the rights. It has an interesting love story. I am very excited about it," Kapoor told PTI.
The actress revealed that the project was still in pre-production stages with only the script being complete.
As in Anuja Chauhan's novel "Battle for Bittora", Kapoor will embody the role of a spunky character named Jinni (Sarojini), who is unwillingly pushed to contest elections from her hometown. The story predominantly revolves around Jinni's love story, when she falls for her charismatic political adversary, Zain Altaf Khan.
While names such as Imran Khan, Sidharth Malhotra and Aditya Roy Kapoor have popped up for the male lead in the film, nothing has been finalised yet.
Let's take a look at the contenders:
Imran Khan: The actor has proved to be the perfect lover boy right from his debut in "Jaane Tu Ya Jaane Na." With his recent spate of bombed films, critics have pointed to the actor's inability to transgress the image. However, Khan still fits the bill given the attributes of the novel's character and the makers might very well reunite the "I Hate Love Story" pair.
Sidharth Malhotra: The young actor has perfect looks, gravitas and has been praised for his acting skills, despite being only two films old. Kapoor and Malhotra if paired together are likely to bring a fresh chemistry to the film.
Aditya Roy Kapoor: Aditya's good looks and lover boy image from "Aashiqui 2" may work in his favour in bagging the role.
The film is being produced by the actress' father Anil Kapoor and is expected to start rolling from September or October.
And till then, the guessing game of "Battle for Bittora"s male lead is expected to continue.
(Edited by Vanilla Sharma)