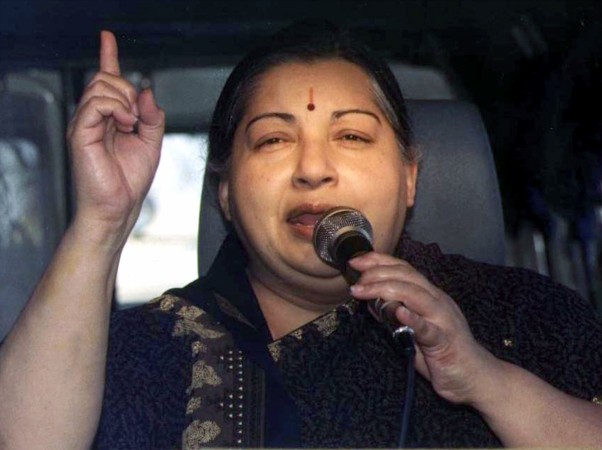 After a Bangalore court convicted Tamil Nadu Chief Minister J Jayalalithaa in the 18-year-old disproportionate assets case and sentenced her to a four-year jail term, the ruling party AIADMK will hold a meeting on Sunday to decide the state's next chief minister.
Jayalalithaa has lost her assembly seat in Srirangam seat and the post of chief minister, following the conviction. Consequently, the party will have to conduct a by-poll within six months from the date she steps down.
Ahead of the meeting to name the candidate, several names of party members and loyalists have emerged for the post including State Finance Minister O Panneerselvam, Power Minister Natham Viswanathan, Transport Minister V Senthil Balaji and former Chief Secretary Sheela Balakrishnan, NDTV reported.
While some other names have also come up including Speaker P Dhanapal, Revenue Minister RB Udayakumar and AIADMK Parliamentary Party Leader M Thambidurai.
Amid all the probable candidates' names being speculated, Panneerselvam is said to be the strongest contender to the chief ministerial post, possibly because of a similar instance from the past and his clean records.
The speculations are based on his loyalty towards Jayalalithaa during the period he served as state's head of government in the past. "He has remained more loyal than expected, and never made any effort to be remembered as an ex-CM," The Times of India reported.
In 2001, when Supreme Court convicted Jayalalithaa in TANSI land deal case, following which she had to step down as the chief minister, she handed over her seat to Panneerselvam. Later in 2002, she was reinstated after the Madras High Court acquitted her.
However, it is believed that Jayalalithaa might surprise her party members by naming someone unexpected or a less-known face from her party.
Currently, the state is in the hands of Tamil Nadu Governor Konijeti Rosaiah.