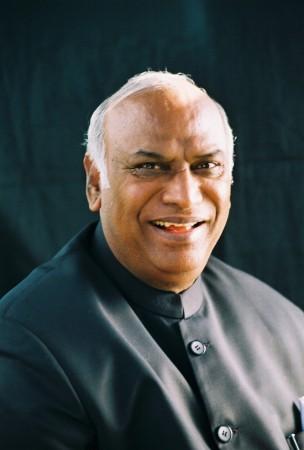 The race for chief minister's post in Karnataka has begun after the Congress won a resounding victory in the recent state elections on Wednesday. Senior party leaders Mallikarjun Kharge and K Siddaramaiah are considered the frontrunners for the top post.
The Bharatiya Janata Party (BJP) suffered a humiliating defeat in the assembly elections with the Congress winning 121 in the 224-member Assembly. The polling of the Periyapatna constituency in Mysore district has been postponed to 28 May due to the demise of BJP candidate Sannamoge Gowda.
With the defeat of state Congress chief G Parameshwara, the main contender for the CM post, all eyes are now on senior leaders Mallikarjun Kharge, and K Siddaramaiah.
"If the high command thinks I am capable of chief ministership, it is their choice... am willing to be the chief minister," Union Labour Minister Kharge told a television channel.
Union Labour Minister Mallikarjun M Kharg, a Dalit representing the Gulbarga region in north Karnataka, has won nine straight times. However, the party has been overlooking him for the top post. He has good chance of climbing the power hierarchy this time, as the party's performance in north Karnataka is good.
K Siddaramaiah is also in the race for the CM post. "I am one of the strong contenders," he said, after the Congress registered their return to power in the state on Wednesday.
Siddaramaiah is a five-time MLA from Varuna in south Karnataka, and belongs to the Kuruba community, a backward caste.
RV Deshpande, who has been active in politics for many years, is also said to be one of the hopefuls for the top post, but he seems to hold no competition to Kharge and Siddaramaiah at the moment.
The Congress had passed the majority mark of 113 in the 224 member assembly, winning 121 out of 223 seats declared. BJP, which won 110 seats in the previous elections, managed to win only 40 seats this time. Janata Dal-Secular also won 40 seats. Former BJP leader BS Yeddyurappa's newly formed party Karnataka Janata Party (KJP) won six seats, while others won 16.