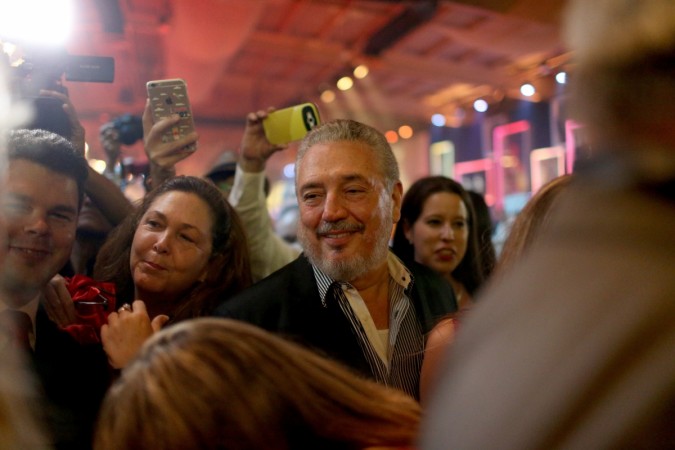 Former Cuban leader Fidel Castro's eldest son Fidel Castro Díaz-Balart reportedly committed suicide on Thursday, February 1. Often referred to as Castro Junior or Fidelito, he was 68 and known to be battling depression for a while now.
"Castro Diaz-Balart, who had been attended by a group of doctors for several months due to a state of profound depression, committed suicide this morning," the Cuban government's website Cubadebate said.
Who was Fidel Castro Díaz-Balart?
The 68-year-old is the eldest son of Castro and often referred to as Castro Jr. and Fidelito.
He was called Fidelito as he looked very similar to his father. Like his father, he too was tall and kept a beard.
Fidelito was Castro's only child with former wife Mirta Diaz-Balart.
He was born in 1949 and studied in the Soviet Union.
Fidelito initially lived with his mother as a child
However, when he came to visit his father, Castro never sent him back and Fidelito then went on to live with his father
He appeared on TV with Castro during an interview with CBS, where the little one was seen showing off his new puppy.
He went on to become a nuclear physicist.
He worked as a vice-president to the Cuban Academy of sciences and was also a scientific counsellor to the Cuban Council of State, reported Express UK.
Fidelito also played a key role in developing Cuba's first nuclear plant. However, the plans did not materialise the USSR stopped sending aid to Havana.
"During his professional activity, entirely dedicated to science, he earned international and national recognition," Cubadebate added.
Fidelito was married to María Victoria Barreiro and the couple has three children, according to Newsweek.
The 68-year-old never held a post under Castro's regime.
While he earlier maintained a low profile, he came into the public eye after he was named scientific adviser to his uncle Raul Castro in 2008, reported CNN. Raul took over as the president
Fidelito was then photographed partying with Paris Hilton and Naomi Campbell.