Punjab's most-wanted gangster Vicky Gounder was killed in an encounter on Friday, January 26, evening near the Punjab-Rajasthan border.
Gounder's key aide Prem Lahoria was also killed by the police and a third gangster, identified as Sukhpreet Singh was also shot.
While Gounder and Lahoria died, Singh is currently admitted to the Civil Hospital in Abohar. After the encounter, the police also seized a few weapons from the spot.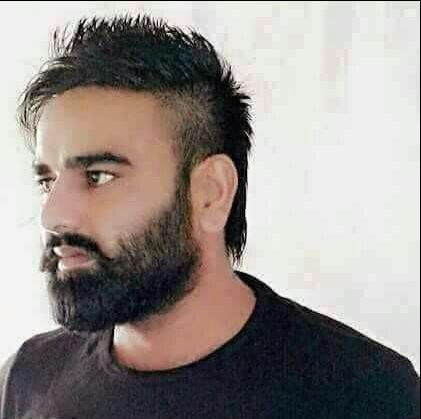 "We got a tip-off that Vicky Gounder and Prema Lahoria were at Pakki village in Sri Ganganagar district of Rajasthan, barely 50 metres from the border with Punjab, at the house of another gangster, Lakhwinder Singh, alias Lakha," the Hindustan Times quoted Inspector General Special Operations Group Nilabh Kishore as saying.
After receiving the input the police team surrounded the house, but the gangsters got to know of the police presence and opened fire.
The encounter is said to have lasted for more than an hour and "Lahoria was killed when he was trying to escape by jumping the boundary wall. Gounder was also killed inside the house," Gupta added.
After the encounter, Punjab CM Captain Amarinder Singh tweeted a congratulatory message to the police.
Congratulations to Punjab Police for killing most wanted gangster Vicky Gounder and his aide Prema Lahoria. Excellent work by DGP Suresh Arora, DG Intelligence Dinkar Gupta and OCCU team, including AIG Gurmeet Singh and Inspector Vikram Brar. Proud of you boys.

— Capt.Amarinder Singh (@capt_amarinder) January 26, 2018
Who is Vicky Gounder and why was he on the Punjab police's most-wanted list?
The gangster's real name is Harjinder Bhullar alias Jinder.
He is a resident of the Sarawan Bodla village in Lambi, Muktsar district in Punjab.
Gounder sent the police into a tizzy after he made a sensational escape from the Nabha Central Jail in Punjab, which is known to have a very high-level of security.
He was accompanied by five other prisoners, two of which were terrorists, reported IANS.
The police had since been on the lookout for him. While the five others were arrested later, Gounder continued to elude the police.
He is also known to often taunt the police about how they wouldn't be able to get hold of him on social networking site Facebook.
In April 2017, he reportedly killed three members of a rival gang.
While he was wanted in about 15 cases of kidnapping, murder and robbery in the northern states, he shot to fame in 2015, when he killed Sukha Kahlwan, a rival.
Kahlwan was killed by Gounder and Lahoria when he was in a police vehicle being taken back to jail after a court hearing.
The duo is said to have not just filmed the killing but also danced around Kahlwan's dead body.