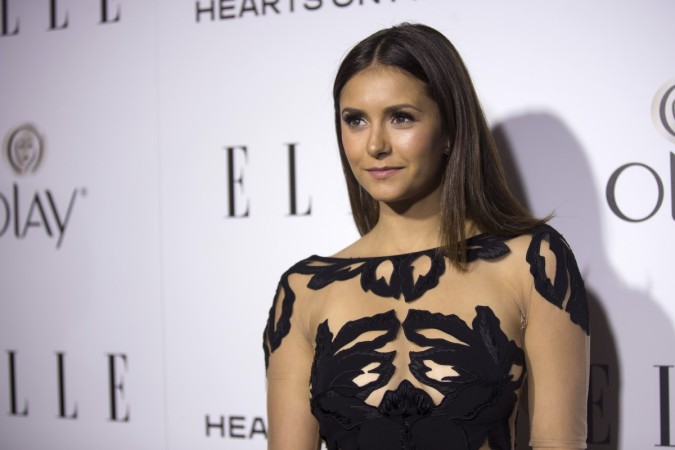 Now that Nina Dobrev's ex is a married man, the "Vampire Diaries" actress is reportedly all set to move on with her life as well.
The actress, who was recently linked to Selena Gomez's ex, Zedd, is said to be dating "Whiplash" actor Austin Stowell. Fans allegedly saw the duo smooch during Indianapolis 500 on 24 May, sparking speculations that Dobrev has a new man in her life.
The duo also hung out on 11 May, and took a number of photobooth pictures together with another friend.
While it is not immediately known how the two met, speculations are rife that Gomez could have had a hand at bringing the duo together. The actor has starred in two movies with Gomez, who is also friends with Dobrev.
Meanwhile, reports of Dobrev and Zedd being an item were put to rest after a source close to the pair told HollywoodLife that Dobrev didn't pursue the relationship as she did not want to hurt Gomez.
"They are friends right now mostly because of different fears. Zedd thinks Nina is hot and would date her in a heartbeat. A few things are holding stuff back. He is scared to be in the tabloids again and she doesn't want to upset Selena," the insider told the media outlet.
Dobrev has been linked to a host of men, including her "The Vampire Diaries" co-stars Chris Wood and Michael Trevino, ever since Dobrev's relationship with Somerhalder came to an end in 2013 after more than three years of dating.
Dobrev recently expressed happiness over Somerhalder's marriage to Nikki Reed, saying the problems in their romantic life have not ruined their friendship.
"I've said this before, that we didn't break up because anything bad happened or because there wasn't love or friendship," Dobrev told E!Online. "I love him and the friendship is still strong and I think he's great and I care about him. And that didn't change. Yes, we're professional and that's fine. We were friends long before we dated and we still are now."