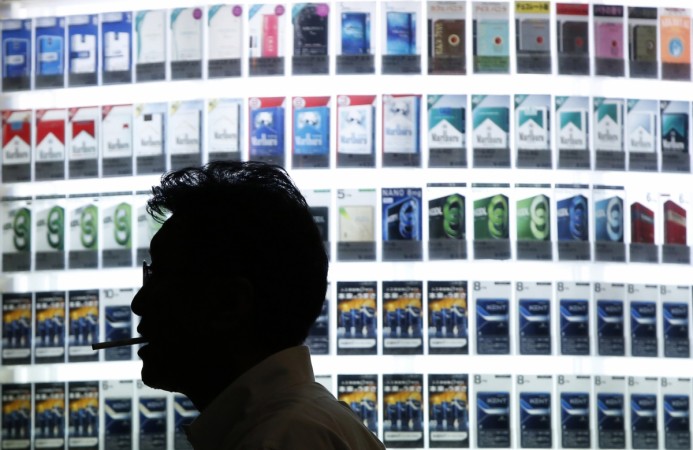 The World Health Organization (WHO), on Tuesday, has called out to the international community to impose stricter regulations for the use, sale and the advertisement of electronic cigarettes, in an attempt to keep a check on an already booming market for this new sector.
The report will be discussed at a meeting by the United Nations in October in Moscow, Russia. The WHO is also expected to voice their concerns about this new market for the tobacco companies, which are already worth around $3 billion.
"In a nutshell, the WHO report shows that e-cigarettes and similar devices pose threats to public health. The reports finds that there is insufficient evidence to conclude that e-cigarettes help users to quit smoking or not. The jury is still out." said Douglas Bettcher, Director of the Department on Non-Communicable Diseases, to Reuters.
Some of these regulations, proposed by the WHO have already been taken up by certain organizations.
The European Union (EU) has already accented to the advertising and packaging requirements proposed by the WHO. Also, the US Food and Drug Administration (FDA) agreed to ban the sale of the e-cigarettes to people, who are under 18 years of age. However, the FDA has not imposed any restrictions on the advertising of the product in the USA.
"As Big Tobacco corners the e-cigarette market, it is using e-cigarettes as a global PR scheme to gloss over its tarnished image, positioning itself as a 'solution' to the problem it drives," said John Stewart, Director of the Challenge Big Tobacco Campaign, at the Corporate Accountability International, a Us-based group.
"In reality, the e-cigarette industry is taking advantage of the regulatory vacuum to employ the Big Tobacco playbook to hook a new generation on its products."
webm(vp8.0,+vorbis) medium
mp4(avc1.42001E,+mp4a.40.2) medium
x-flv low
3gpp(mp4v.20.3,+mp4a.40.2) low
3gpp(mp4v.20.3,+mp4a.40.2) low
Powered by youtube
The WHO has been campaigning against tobacco for nearly a decade, now (since 2005). In these nine years, the WHO has managed to get 179 countries to follow their guidelines, regarding the marketing and the advertising of tobacco products. However, according to a report by the WHO, there are around 466 brands of e-cigarettes in the world right now.
"There are brands for example that contain formaldehyde, which is a cancer-causing element, at the same level as some cigarettes," said Dr. Armando Peruga, of the WHO's Tobacco Free Initiative.