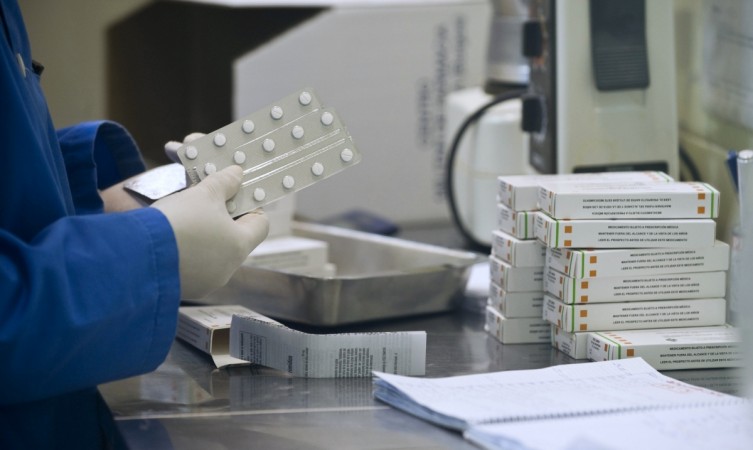 The World Health Organization (WHO) has suspended two products of the Indian pharmaceutical company, Anuh Pharma, from its prequalified list of Active Pharmaceuticals Ingredients (API).
API is the ingredient in a pharmaceutical drug that is biologically active. Prequalification is a process by which the WHO ensures that medicines supplied by procurement agencies meet the acceptable standards of quality, safety and efficacy. The prequalification process also involves the quality testing of APIs. The WHO supplies medicines every year to low-income countries to fight diseases like AIDS, tuberculosis and malaria.
The recent action by the WHO follows the suspension by the European Directorate for the Quality of Medicines and Healthcare (EDQMH) of the certificate of suitability for three of the company's products — Erythromycin Ethyl Succinate, Erythromycin, Pyrazinamide — and closing the application for Erythromycin Stearate. The European drug regulator had conducted inspections at the Boisar, Maharashtra manufacturing plant of Anuh Pharma in Feb. 2016.
The Indian drug company informed the Bombay Stock Exchange in a filing on Thursday that the WHO authorities have suspended its Pyrazinamide and Sulfadoxine products from the list of prequalified APIs in the wake of EDQMH's action.
According to the report released by European drug regulatory authorities following the inspection, Anuh Pharma's antibiotic APIs lacked overall quality. The report also recommended recall of all antibiotic APIs from Europe, which are manufactured at the drug company's Boisar plant.
"The findings reveal a critical non-compliance of the quality system of the company as a whole," the report said, according to Fierce Pharma. It further said that due to the severe lack of transparency of the company regarding its manufacturing activities, there is no assurance as regards to the origin of every batch of active substances claimed to have been manufactured by the company at the Boisar site. Consequently, it is considered that the identified risks are applicable to all active substances manufactured at the site, the report added.
Indian pharma companies, including Lupin, Dr. Reddy's Labs and Glenmark, have been criticised by the U.S. and European drug regulators for violation of good manufacturing practices.
Key industry players have urged the Indian government to take up the issue with the drug regulatory bodies. Satish Reddy, the Chairman of Dr. Reddy's Labs said on April 6 that regular interventions from the U.S.-based drug regulator, the U.S. Food and Drug Administration (USFDA), are hurting exports of India's pharma industry.