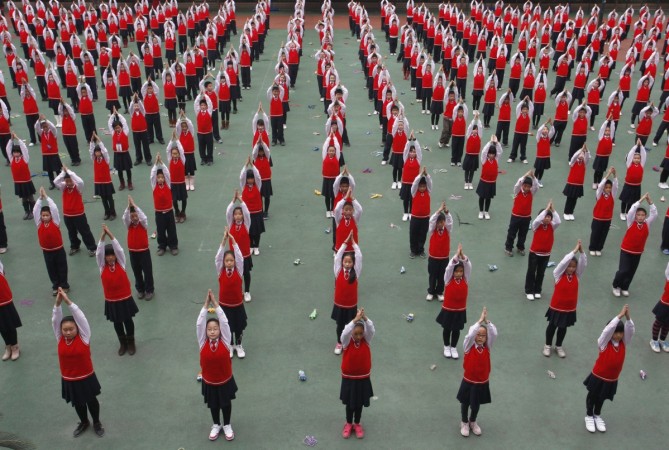 Remember when we were seven years old and were building sand castles on the beach? But at seven, this boy from China has planned out other goals in life.
The little boy named Sun Chuyang has become the youngest certified yoga teacher in the world and effectively fought autism. And here's the best part – he earned over $15900 (more than Rs 10 lakhs) in the past two years as pocket money!
Sun, or as he is popularly called Mike, has trained more than 100 students in Zhejiang province of China. As a two-year-old boy, Sun was diagnosed with slight autism. However, that did not stop him from learning yoga at the age of three and later receiving a certificate for teaching yoga at the age of six.
He learned yoga to fight autism and grew a special interest in the ancient Indian practice, following which Sun reportedly got rid of autism. His mother had to quit her apparel store in order to help him heal and later focus on his yoga practice, a report on China Daily said.
"When he was about two years old, Sun refused to play with or talk to other children at the daycare center, and would lose his temper frequently for no reason," his mother Ye Wenyun was quoted as saying by South China Morning Post.
The seven-year-old boy's life changed when he enrolled in the yoga class and carved a niche for himself at the center. Wenyun further added, "After we went home, he said, 'Mummy, I can do it too', then repeated all of the yoga poses, and did them pretty well."
Sun became a huge sensation on social media for his yoga talent after appearing on various television shows in China. He even got job offers from local centers to teach yoga to people willing to learn yoga from the little master.
As per reports, yoga in China is more of a fitness regime rather than a spiritual routine for the people practicing the art form. There are reportedly more than 10,000 yoga centers with over a million yoga practitioners in China.