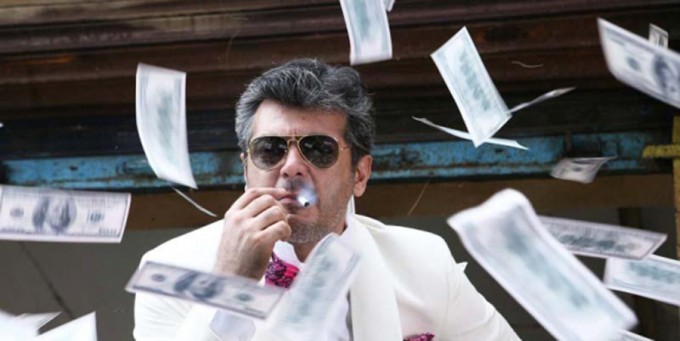 Tamil Nadu Chief Minister Jayalalithaa has been admitted at Chennai's Apollo Hospitals for over two months. During her absence, O Panneerselvam, a trusted aide of the AIADMK supremo, is looking after the administration. Even as the actress-turned-politician is on the path to recovery, rumours over her successor have started doing the rounds.
Jayalalithaa's rare and unseen pictures | Jayalalitha funeral ceremony live streaming | Rajini, Ajith, Vijay Mourn her death
In October, Kannada media had reported that Jayalalithaa had already finalised her successor and it is none other than Tamil star Ajith, who is said to share a good relationship with the chief minister. The reports add that she has already made up her mind on the next person to lead All India Anna Dravida Munnetra Kazhagam (AIADMK).
A Kannada daily further adds that the party is aware of her decision and is reportedly willing to accept Ajith as their next leader. Ailing Jayalalithaa wants him to be the next chief minister and conveyed the same to the leaders of AIADMK.
It is said that Panneerselvam, who also stepped in as the chief minister when Jayalalithaa was in legal trouble, will guide Ajith when he takes charge as the chief minister. Many had expected her disowned foster son VN Sudhakaran to be the successor. But with him being denied entry to the hospital where Jayalalithaa is being treated, it becomes clear that she is not considering him for the post.
The report concludes that AIADMK is planning to elect Ajith as a member of the legislative council before handing over the chief minister's seat to him.
Who is Ajith?
Ajith is one of the top actors in Kollywood who enjoys a huge fan following. Especially, his popularity among the youngsters is high. The actor, who is fondly called as Thala by his fans, is said to share a good relationship with Amma.

Is he interested in politics?
Ajith has never been associated with any political party in Tamil Nadu where cinema and politics go hand-in-hand. He has stayed away from politics.

In an interview in 2010, the Mankatha star had said that he was not insterested in politics. But made it clear that if the situations arises he would not hesitate to join it.

Ajith had also pointed out that cinema and politics should not be mixed. On one occasion, he requested politicians not to arm twist actors to participate in their social and political events, which had created a controversy. Later, he took a shocking call to disband his fans' association after some factions within it aligned with a political party without his consent.