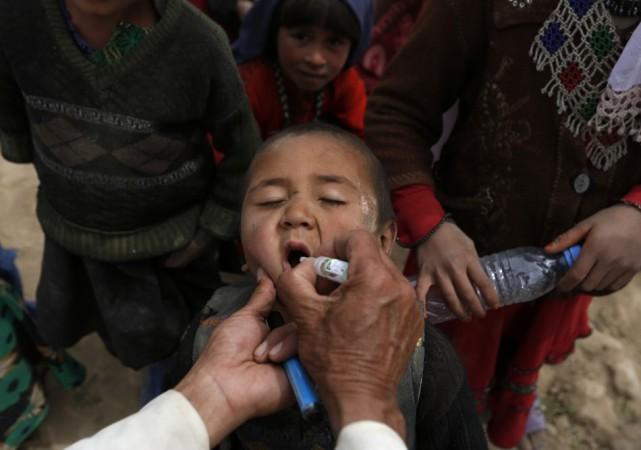 The World Health Organization (WHO) has declared the spread of polio as an "international emergency" and has announced that the reach of the disease is expected to increase over the course of next several months. The WHO officials have advised affected countries to carry vaccination certificate while travelling to other countries.
In a press briefing, the WHO officials informed that a large number of new cases of the crippling disease threatens to destroy a 30-years of effort to eradicate the condition.
The WHO reported that the polio outbreak has now spread across at least 10 countries in the Middle East, Africa and Asia. The organization is calling the epidemic an "extraordinary event" that requires a coordinated and international response.
According to the health agency, Syria, Cameroon, and Pakistan have allowed polio to spread beyond their respective borders and now "pose the greatest risk of further wild poliovirus exportations in 2014."
The WHO has urged the government in those countries to mandate that citizens garner a polio vaccination certificate before traveling abroad.
"The other thing I would highlight is that, for those of you who aren't polio experts, there were actually three types of polio when we set out to eradicate this disease nearly 25 years ago. We last saw the Type II wild poliovirus in 1999 but now it's been nearly two years since we have seen the Type III polio in Asia and over 18 months since we've seen it in Africa, so we're really tackling one remaining wild poliovirus, a major development in the last 24 months," Dr Bruce Aylward, Assistant Director-General,WHO informed.
"There is always the risk that if the virus is reintroduced to a polio free area, it could become endemic again, indeed it could become endemic again in the entire world if we do not complete the eradication of this disease," he added.
WHO recorded 417 cases of polio worldwide in 2013 and has already recorded 68 cases by 30 April this year- up from 24 in the same period last year.
Polio mainly affects children under five years old. The virus is transmitted through contaminated food and water, and multiplies in the intestine. It can then invade the nervous system, causing paralysis in one in every 200 infections and is capable of causing death within hours.
[ED:VS]