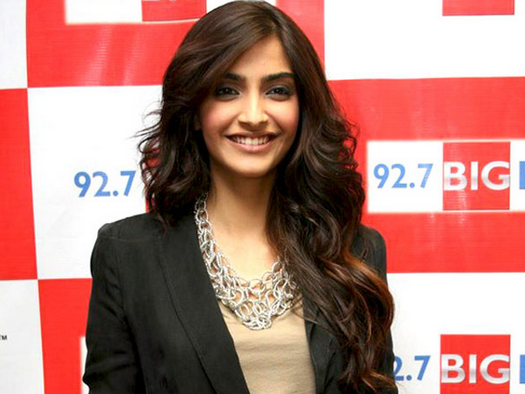 While the film industry is busy creating records and competing with each other, fashionista Sonam Kapoor's recent Instagram post leaves us in surprise as the actress has hinted that she is not interested in competing with anyone.
The statement, posted by Sonam on the photo sharing site on Tuesday, reads: "I'm not interested in competing with anyone. I hope we all make it" along with the caption - "P. S. Get with the programme ladies.. Stop with the bull shit.."
Earlier there were reports on the alleged rivalry between Sonam and Deepika Padukone, who made their Bollywood debut in the same year. While Deepika entered the industry opposite Shah Rukh Khan in "Om Shanti Om", Anil Kapoor's daughter made a mark in Bollywood opposite Ranbir Kapoor in "Saawariya" in 2007.
Reports on their cat-fights started doing the rounds after the duo criticised Ranbir Kapoor openly on "Koffee with Karan" and later Sonam even took digs at Deepika's sense of style. Read more about their cat-fights HERE.
Later, the actors were even seen patching up during the special screening of "Finding Fanny".
"Seriously, there's nothing wrong between us, it's the media which lacks news. Any kind of negativity makes for good copy," Sonam once said.
However, even though we are not sure whom Sonam was specifically hinting at with her latest "no competition" message, it turns out to be a positive message for all the actors in the industry.