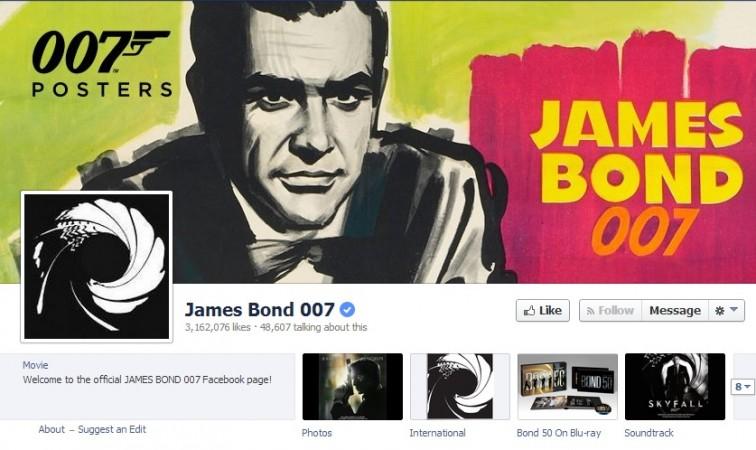 The next "Bond" film, which is expected to pick up from where "Skyfall" left off, will start filming sometime in November, and reports have it that producers are on the look-out for the perfect Bond girl who will pack a punch as well as look sexy on screen.
And rumors swirling around suggest that producers have their eyes on Blake Lively. The "Gossip Girl" alum is a hot favourite to play the "Scandinavian woman who has a good heart but troubled past," Gossip Girl reported.
Fans of Lively are ecstatic at the prospect her playing Bond girl, as they feel she has the right mix of elegance and sex appeal.
However, Lively is not the only one being considered for the role. Amber Heard's name, too, has been doing the rounds, and fans seem to be divided on who to support. While a section of fans feel that Lively is classy and would be perfect as the Bond girl, there are many who are of the opinion that Heard is going to get the role.
"I think Amber is going to get it because she does the bad girl thing better. Blake is beautiful and classy, but she rarely shows her sexy vixen side," wrote a fan on Gossip Girl.
Meanwhile, Daniel Craig will be returning as Bond in the upcoming instalment of the franchise, which will be directed by Sam Mendes. The yet untitled Bond 24 will be penned by John Logan and he noted in an earlier interview that the themes and ideas from "Skyfall" will continue into the next movie.
"All I can say about Bond is that I'm happily writing it," he revealed to Metro, before joking, "Sam would rappel through the window and kill me."
"My goal is to write a great movie that's appropriate, to build on what we did on Skyfall, but make it its own unique animal. The themes, ideas and the characters from Skyfall can obviously continue on, because it is a franchise, and it is an ongoing story. So I think there's resonance from Skyfall in the new movie."
On the return of Bond's arch-enemy Blofield, Logan told IGN: "You know, I think our villain's appropriate to the story we're telling."
Meanwhile, Ralph Fiennes' Mallory will be made Bond's boss following the departure of Dame Judi Dench from the long-running franchise. Her character, M, was killed off in "Skyfall."
The final scene of "Skyfall" had Naomie Harris revealing herself to be Moneypenny, and she is set to return in the next Bond film as well.
Hinting at her return to the franchise, Harris told Total Film: "I feel like Skyfall is one part of a continuing story. It needs completing and it needs the same storyteller. And I'm so relieved [about Mendes returning]. He chose me and had a vision for my character."