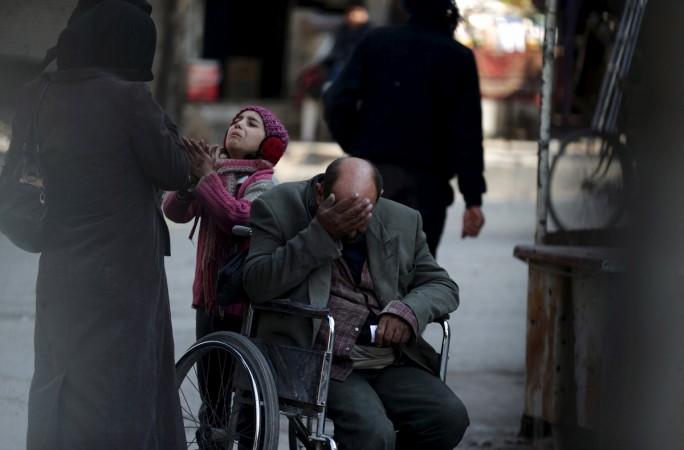 The World Health Organization (WHO) need $74.33 million in urgent aid to address the health care problems in war-torn Syria. Under its Strategic Response Plan (SRP) 2015, the WHO said it would work towards disease surveillance and response, strengthening delivery of secondary health care services and support immunisation programmes.
The current civil war in Syria started about five years ago with the Islamic State and other opposition groups fighting the government forces led by Syrian President Bashar al-Asad. The crisis in the country has dragged about 13.5 million people needing immediate humanitarian assistance and 4.59 million people fleeing the country, according to the WHO.
The health care situation in Syria is continuing to deteriorate every day. Half of the health workers in Syria, according to the WHO, have left the country and the remaining ones face a constant risk of attacks, whereas more than half of the country's health facilities are either closed or partially functioning, facing critical shortages in life-saving medicines.
The agency said half of the children in Syria are missing out on life-saving vaccinations and those suffering from chronic diseases are dying of complications that could be easily controlled under normal circumstances.
"Nearly 3,00,000 pregnant women are not getting the care they need for a safe and healthy pregnancy whereas two-thirds of people have no access to safe water." the WHO added, and warned that millions of Syrians will be left unattended if an urgent financial support is not provided.
If the emergency health situations are allowed to become protracted, the population will continue to suffer, Ala Alwan, director, World Health Organization Eastern Mediterranean Regional Office (EMRO), said.
According to the WHO's Annual report 2015 on humanitarian health response in the Syrian Arab Republic, over one million people were internally displaced during 2015 and over 25,000 people were injured every month.
"The health care system in Syria has been significantly disrupted. More than half of the country's health care facilities are either closed or are only partially functioning. The water-supplies have reduced to one-third of its pre-crisis level. The extreme water-shortage has led to outbreaks of Hepatitis A across Syria," the WHO report said.
Approximately 3.2 million children under five years of age in Syria are at the risk of developing malnutrition and over 4,00,000 people in the besieged areas had extremely limited access to medical and humanitarian services.
"In 2015, the WHO submitted 37 requests to the Syrian authorities to deliver medical and surgical supplies in 62 areas of Syria. However , all these requests were unanswered," the report claimed.
The WHO report said that 112 attacks were carried out on medical facilities across Syria in 2015.
"There was a 25 percent increase in attacks on health care facilities in Syria in 2015 compared to 2012.Nearly 700 medical professionals were killed across the country since the conflict began," the report added.
[1 lakh = 100,000 | 1 crore = 10 million | 100 crore = 1 billion ]