Union Minister of State for Human Resource Development Satyapal Singh on Saturday, January 20, shocked many when he claimed Charles Darwin was wrong with his theory of evolution because no one had seen an ape turn into a human being.
The junior education minister is believed to have been making a case for the chapter on evolution being removed from school and college textbooks.
Singh, who according to an IANS report from 2012 wanted to be a scientist before he became a decorated police officer and then a politician, told mediapersons on Saturday: "Darwin's theory (of evolution) is scientifically wrong. It needs to change in school and college curriculum. Ever since humans came to Earth, they have always been humans."
Who is Satyapal Singh?
People have taken to social media to express shock over the statement, especially because it is coming from one of the ministers responsible for education in the country -- a position he was elevated to in September last year in a Cabinet reshuffle.
However, Singh is not new to controversy. The 62-year-old Lok Sabha member had last month in Gorakhpur said a girl who wears jeans would not be able to get married.
He was quoted by various reports as saying: "No boy will be ready to marry a girl who comes to the mandap (wedding stage) in jeans... No saint will be revered if he gives up his traditional attire and wears jeans."
Singh, incidentally, was a noted IPS officer and former police commissioner of Mumbai. He joined the BJP -- and politics -- in the presence of Narendra Modi in February 2014, and was elected a Member of Parliament from the Baghpat constituency in Uttar Pradesh. His quitting as the Mumbai Police Commissioner to contest the Lok Sabha polls had come as a surprise to the then Congress NCP government in Maharashtra.
Since then, he has made several controversial remarks, including trying to play down the Dadri lynching of 2015, in which a mob dragged a 52-year-old man out from his home in Dadri in Uttar Pradesh and beat him to death just because they suspected he had beef in his home.
Singh had said a little more than two weeks after the September 28, 2015, incident: "A small incident like Dadri...our democratic atmosphere, our country is capable of handling it just fine."
However, Singh has been making such controversial statements ever since his policing days. He had, as Mumbai Police Commissioner, blamed sex education for an increased number of rapes. Reports quoted him as saying in 2013: "Countries with sex education in their curriculum only have an increased number of crimes against women."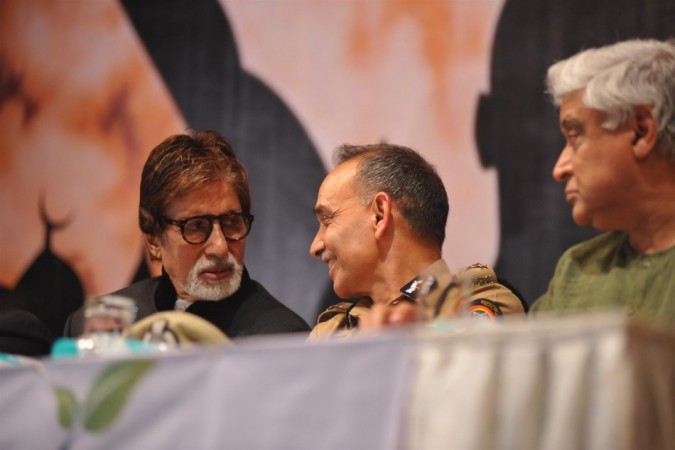 Singh, incidentally, has several educational degrees to his name. He has an M Phil in Chemistry, an MBA from Australia and an MA in Public Administration. He also holds a PhD on Naxalism from Nagpur University, and served as the Superintendent of Police in the Naxal-infested Gadchiroli district of Maharashtra.

He has won several awards and accolades over his years of police service, including the President's Police Medal in 1996.
What's wrong with Singh's statement?
As anyone who has dealt with evolution deniers will attest to, what Singh said on Saturday about no one seeing apes turn into humans is one of the most common arguments used against the theory.
Other such arguments -- used often by creationists who want to claim that God created everything -- including questions such as "If humans came from apes, why are apes still around?"
The simple response here is to point out that humans and apes actually have a common ancestor, which split into several branches during the process of evolution.
As for the part about humans being humans ever since they came to Earth, there are various evidence to the contrary. For example, the first humans are believed to have originated in Africa. Since then, humans with various differences in appearance -- like different skin, anatomical features and immune systems -- have come into existence.