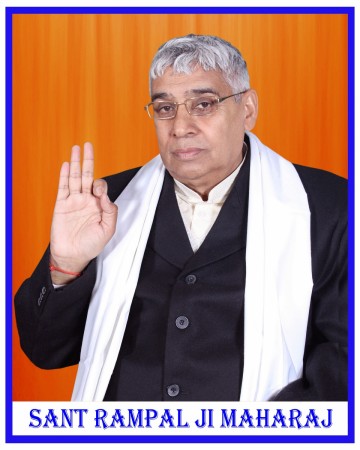 The 63-year-old Sant Rampal or Rampal Singh Jatin, as he was formerly known, was an engineer with the Haryana government before becoming a self-styled godman in the late 90s. He came into the limelight very recently when he evaded arrest in connection with a murder and for contempt of court.
Born in a farmer's family in Dhanana village in Haryana's Sonepat district on 8 September 1951, Rampal grew to become a junior engineer in Haryana's Irrigation Department.
He remained a government servant until 2000, when he was apparently forced to resign due to carelessness in work. He became an ardent follower of one Swami Ramdevanand's and neglected his official duties.
Rampal was still an engineer when he came under the influence of Ramdevanand, who was himself a follower of 15th century mystic poet and saint Kabir. Rampal left his government job after Ramdevanand asked him to "initiate people into taking 'naam'," according to a Hindustan Times report.
Later, Rampal too became a follower of Saint Kabir and started calling himself an incarnation of the famous mystic poet, according to Business Standard.
He began his journey as a "godman" from Karontha village, near Rohtak, where he established his ashram in 1999. He began preaching to his followers, mostly from the lower strata of society, to not worship Hindu gods. Rampal questioned and challenged "the origin and ancestry of gods and the popular interpretations of Hindu scriptures."
His latest notoriety in media dates back to a July 2006 incident when thousands of his followers had a violent clash with the villagers in Rohtak and opened fire at them. One of the villagers was killed in the firing and Rampal was charged with the murder.
He spent 18 months in jail for the murder but was later released on bail. Since 2010, he has been missing all his court hearings and on Monday, he failed to appear before the Punjab and Haryana High Court for the 43rd time, according to news reports.
The High Court has posted Rampal's latest hearing on 21 November, for which the state police is trying to take him into custody to present him before the court.