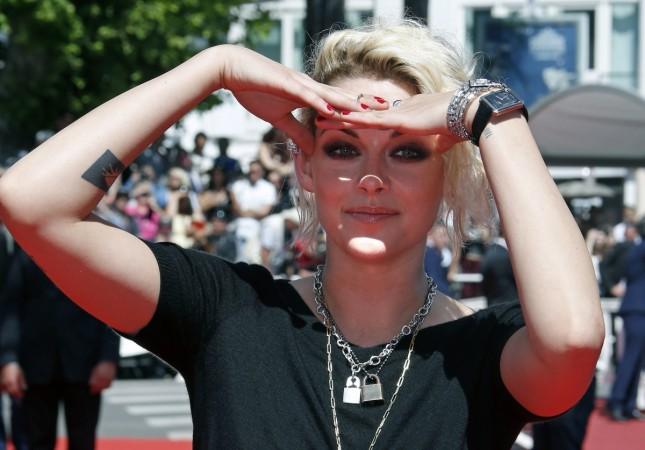 Kristen Stewart has sparked rumours she is back with her ex Alicia Cargile after they were spotted holding hands in Cannes over the weekend. The couple, who supposedly split back in the fall of 2015, even attended a yacht party together.
According to a HollywoodLife source, the duo has been super close even after calling off their relationship last year, and it's possible they have rekindled their romance. "Kristen and Soko were originally going to go to Cannes together. But since they broke up Kristen invited Alicia," the source said. " They are still super close and have been spending a lot more time together since Soko is no longer in the picture. A rekindled romance is always possible, but Kristen just wants to keep her love life on the down low for right now and concentrate on her career."
Stewart's reunion with Cargile comes just weeks after her split with French singer Soko, whom she dated for about two months. Although Stewart has not confirmed her relationship with Soko, they were photographed kissing and holding hands during one of Stewart's recent trips to Paris. Soko had hinted at a relationship with the "Twilight" actress on her social media, and she even commented about the split, insinuating that Stewart was a cheater.
"CHEATER. F***ing CHEATER," Soko reportedly tweeted and deleted, according to Yahoo! She posted a message on her Instagram page, which was also deleted, stating that she will "marry the strongest and most reliable of them all, one that doesn't cheat, one that isn't deceitful… and knows how to live a good, healthy and simple life."
If the cheater mentioned in the tweet is indeed Stewart, then this won't be the first time the actress has been accused of being unfaithful. Stewart's relationship with her "Twilight" co-star Robert Pattinson came to an end after she cheated on him with her "Snow White and the Huntsman" director Rupert Sanders.
Pattinson is currently dating singer FKA Twigs.