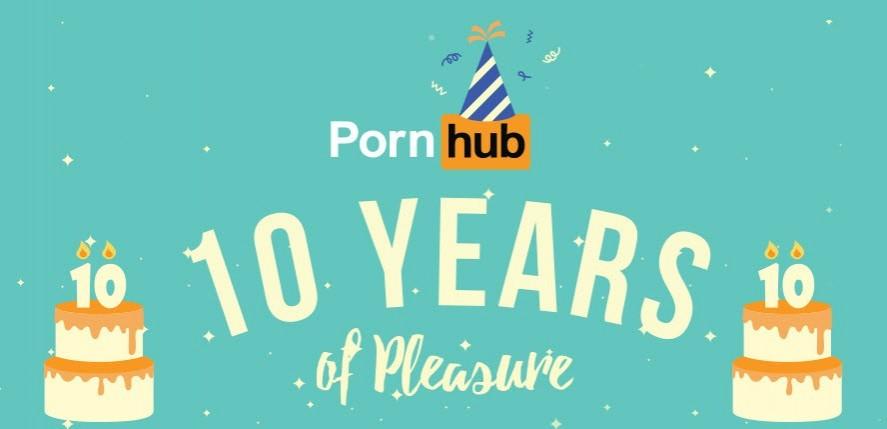 The most popular adult website on the internet, Pornhub, turned 10 last month and what better way to celebrate this journey than share insights of its success. The adult website published a detailed report on how the porn trends have changed over the years.
More than 75 percent of Pornhub's traffic comes from smartphones and tablets as compared to just one percent in 2008. But that's not the only fascinating trend Pornhub released on its tenth birthday. According to the popular adult website, more than 10 million videos and 1.5 million hours of content has been uploaded to the site. Pornhub is a go-to site for 75 million visitors per day and 22 million registered users, making it the largest porn site in the world.
With such a massive userbase, the website has all sorts of information at its disposal. Everything from what kind of porn category is the most popular to how much time users are spending on the site, Pornhub has it all.
Part of the detailed infographics is also the hottest pornstar of the year. If you're guessing Kim Kardashian, Lisa Ann or Mia Khalifa, think again. This year's hottest pornstar on Pornhub is Riley Reid – the 25-year-old Florida-based actress.
Reid's popularity gave her videos second highest viewership on the site after Lisa Ann – the popular pornstar who was ranked the hottest in 2016, 2013, 2011 and 2010. Riley Reid's videos have garnered 770 million views as compared to Lisa Ann's videos, which have been viewed over 1 billion times.
Born and brought up in Florida, Reid majored in psychology from the Florida International University. She wanted to become a teacher, but her stardom in the porn industry earned her great recognition. Reid started her adult film career at the age of 19 and also worked as a stripper for about two months prior to that.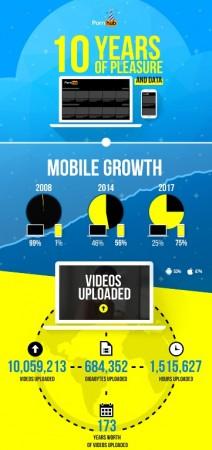 Reid was featured on LA Weekly's list of "10 Porn Stars Who Could Be the Next Jenna Jameson" in 2013, and also on CNBC's list of "The Dirty Dozen: Porn's Most Popular Stars" in 2014, 2015 and 2016. She was recently awarded the "Best Sex Scene in Virtual Reality."