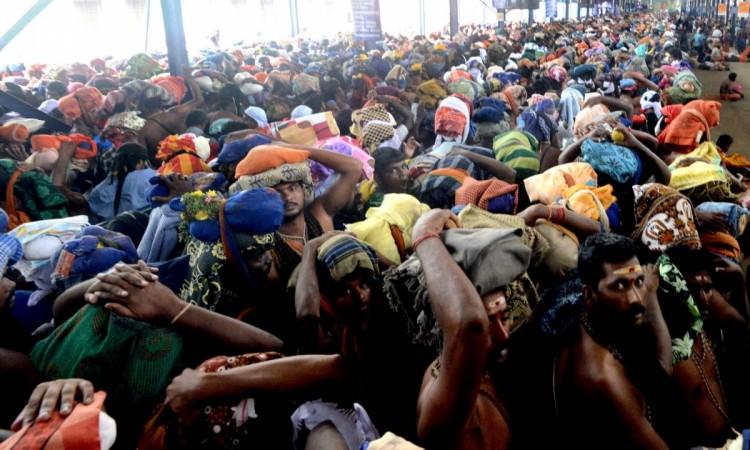 The Republic TV-CVoter National Approval Ratings survey has set the tone for the Lok Sabha elections 2019. The survey says Narendra Modi-led NDA will come back to power at the centre with around 300 seats in the absence of an opposition coalition in Uttar Pradesh.
While the survey predicts a strong performance by the BJP and the National Democratic Alliance across the country, there are notable exceptions, the major one being Kerala.
The Congress-led UDF is likely to romp home with a thumping victory if elections were to be held on November 1, according to the survey. It predicts that the Congress coalition will win 16 out of 20 Lok Sabha seats in Kerala.
As per the predictions, the Communist Party-led LDF, the dominant political force in the state, will only get four seats. It's notable that the survey by the Republic TV does not give the BJP any chance to win its first ever Lok Sabha seat from Kerala.
It's a long way before the elections but the predictions assume importance in the backdrop of the Sabarimala controversy that has muddled political waters in the state.
The BJP, which has only one MLA in the 140-memeber state assembly, saw an precedence rise in popular support ever since the Supreme Court verdict allowing young women's entry into the Sabarimala temple. The party led the campaign to preserve traditions, stitching together a motley clutch of pro-Hindutwa outfits under its banner.
The CPI-M-led LDF stood at the other end of the spectrum, trying to send home the message that it was the only party that would protect the pro-reform drive.
It was the hapless Congress that took the beating -- the grand old party faced a double whammy. While it gave up the pro-reform space to the LDF, its hesitantly articulated pro-tradition agenda was grandly usurped by the BJP.
The Congress looked down the barrel, seeing massive erosion in public support even as Kerala electorate looked like it was vertically split between the Hindutwa BJP and a fiercely secular LDF. The Congress looked like it was a rudderless ship all of a sudden. The Sabarimala issue had suddenly changed the traditional vote bank equations.
However, the CVoter survey suggests a different outcome. According to it, the Conges-led alliance will get around 40 percent share of the votes while the LDF will garner just below 30 percept. It gives BJP 17 percent of votes but says the party will not win a seat yet again.