Ravi Belagere stands out as a journalist from the rest as he never had an affiliation with or leaning towards any particular ideology. While his peers are divided over left and right-centric views, the editor of Hi Bengaluru wrote articles about anything and everything, cutting across barriers, and all that earned him no permanent friends or enemies.
The order passed by the Karnataka Legislative Assembly last week, calling for Belagere's imprisonment for writing defamatory articles, stems from the fact that the 58-year-old journalist spared no one. From former Prime Minister HD Deve Gowda and current Karnataka Chief Minister Siddaramiah to state BJP president Yeddyurappa and Congress leader DK Shivakumar, Belagere targeted them all.
His weekly attracted widespread attention with its coverage of crime news and gossip about the personal life of celebrities. As Churmuri blog describes Hi Bengaluru, it is a "heady cocktail of crime, cinema, sleaze, politics and literature."
Who is Ravi Belagere?
Born in a humble family, Ravi Belagere spent his childhood in poverty. After finishing his education, he came to Bengaluru in the '90s in search of a better livelihood. He started his career as a sub-editor in a popular daily and travelled between Bengaluru and Hubbali in the initial years. His struggles to meet his daily needs forced him to plan something out of the box and the result was Hi Bengaluru.
The tabloid garnered instant popularity for its bold and controversial content. His exclusive stories from the Bengaluru underworld and inside stories from politics helped it sell like hotcakes. The stories on celebrities' personal life turned out to be a bonus for loyal readers of the weekly.
He gradually improved the quality of Hi Bengaluru with special editorials from the likes of filmmaker and theatre personality Nagathihalli Chandrashekhar and poet-lyricist Jayanth Kaikini. Like Lankesh Patrike, his tabloid started enjoying a mass readership with time.
If Ravi Belagere had restricted himself to journalism, he may not have earned such a huge popularity. It was his association with literature that earned him a big fan base.
He has written over 80 books, including short stories, novels and biographies, about the Bengaluru underworld, etc. Mandovi, Maatagathi, Himalayan Blunder, Sarpa Sambanda, D Company and Muslim are some of the books authored by him.
A role model
Once a year, in his tabloid, Belagere makes it a point to disclose all the details about his assets. He once revealed at a press meet that his income and properties were worth Rs 250 crore and that he earned an average of Rs 1 lakh per day.
He is said to own a couple of flats, stretches of land, estates and farms houses in the name of his daughters, son and wife. Belagere claimed recently that he paid tax of around Rs 60 lakh this year.
Other side of Ravi Belagere
Apart from Hi Bengaluru, he runs Prarthana School, which is quite popular in Bengaluru South. By his own admission, he spends a portion of his income on charity and gives scholarship to financially backward students for higher studies.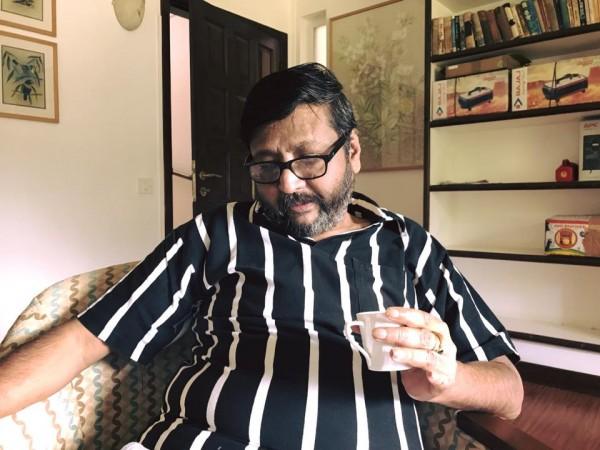 Criticism:
Ravi Belagere has been accused of yellow journalism and publishing stories without fact-checking. One such incident was the sex scandal story on actress Sringeri Pooja. Hi Bengaluru's sensationalism and exaggeration have also come under the scanner. Accusations of blackmail journalism and throwing the basic ethics of journalism to wind have come under his way too.
Awards
He is a recipient of the prestigious Karnataka Rajyotsava award and Karnataka Sahitya Academy Award.
Controversies
His infamous fight with a popular editor of a daily and a present MP became the talk of the town a few years ago. He had written a series of controversial stories about their nexus with the previous BJP government.
Also, many film celebrities have often slammed him for writing juicy gossip about them. When it comes to politics, he had a long-standing feud with the Deve Gowda family, and DK Shivakumar.
His bold writing earned him the wrath of politicians. The recent development, where the Karnataka Legislative Assembly passed an order for his imprisonment along with another editor for writing defamatory articles, is one such example.