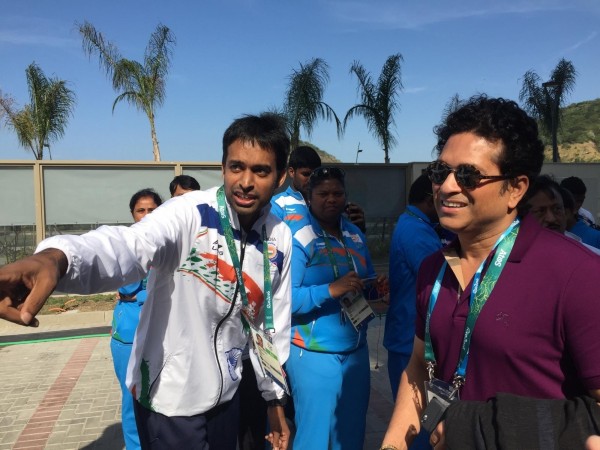 Like in everyday life, a powerful mentor makes it much easier to achieve success in sports. Every individual has an inner strength but only a handful get to realise their best aspect — and most of those have only their coach to thank for their feat. After all, it's the coach who pushes you harder at every step and doesn't stop inspiring until you get to that position and become an inspiration yourself.
The great Dronacharya from 'Mahabharata' is regarded as one of the most superior teachers ever in India, with the master of military arts making a legendary figure out of Arjun. Chanakya too is considered one of the shrewdest teachers in Indian history who got his work done through Chandragupta but ultimately the teachings of the master economist did inspire generations, besides, of course, helping Chandragupta establish the Maurya dynasty.
In popular culture as well, Mickey Goldmill, played by Burgess Meredith, is seen as one of the best mentors ever in sports fiction history, as the former boxer inspired Rocky Balboa, played by Sylvester Stallone, to greatness throughout the 'Rocky' film series, inspiring a lot of viewers.
In the present times, a great accomplishment was achieved on Friday by PV Sindhu, a woman with several milestones: The first-ever badminton player from India to win a silver medal in the Olympics, the youngest athlete ever to win a medal from the country, as well as the first woman from the country to bag the silver medal, Sindhu inspired billions with her performance in Rio 2016 on Aug. 19.
And her inspiration and coach? Pullela Gopichand, a former Indian badminton player who had his share of glory in the past before ultimately turning to coaching to inspire numerous youngsters and give more back to the sport that he mastered.
Gopichand is a recipient of the Arjuna Award, the Dronacharya Award and the Padma Bhushan, besides being the only second Indian shuttler after Prakash Padukone to win the All England Open Badminton Championships in 2001. He became the national chief coach of the Indian badminton team after suffering a pre-quarter final loss in the 2000 Sydney Olympics.
What's special about Gopichand
The badminton coach inspired Saina Nehwal to a bronze medal in the 2012 London Olympics and PV Sindhu to a silver medal in the Rio 2016 Olympics, a feat that surely figures in bright letters in Indian sports history and gives a glimpse of the stellar figure that Gopichand is.
He may have parted ways with Saina in 2014, but Gopichand knew that Kidambi Srikanth and Sindhu remained his two special weapons in Olympics 2016. While Srikanth lost out in an edge-of-the-seat contest in the men's badminton event quarterfinals against Lin Dan at Rio, Sindhu gave a solid fight to Carolina Marin before losing the match in a thrilling three-setter. History was written, nevertheless.
At 42, Gopichand is still going strong and he himself doesn't know the reason behind it. "I don't really know. I just feel I should push as much as I can every single day," he said in an interview to the Hindustan Times. "For India to have its national anthem played in the Olympics is a big thing. I think there cannot be a bigger motivation than that. But each time I feel low, I think of things like these and where Indian badminton was years ago and where it is today and I feel motivated.
"I could win the All England at a late stage at 27. My time was done, but I wanted to do something for the younger players. And the [Gopichand Badminton] academy provided me that opportunity."
Gopichand established his badminton academy in 2001 to continue fulfilling his dream of inspiring youngsters. He made Saina a force to reckon with, over the years, and is still moulding Sindhu to become one of the greatest. Other players like Srikanth, P Kashyap and Prannoy Kumar too have been enjoying limelight recently, and the coach's motivational words, tenacity and persistence have been integral behind their success.
"He [Gopichand sir] is on courts [in the academy] before everybody at 4.15 am. And he stays till the last student has returned in the evening," said Kashyap, yet another Arjuna Award winner, to HT. "Gopi Sir showers the same attention on each of the 50 trainees at the academy."
For an athlete, discipline is important. If you are an athlete who wants to perform at the highest level, discipline is the key and sooner or later, you have to start enjoying the discipline."

- Pullela Gopichand.
Gopichand: A strict disciplinarian
The Indian badminton veteran revealed that he did not allow Sindhu to even have ice creams and sweet yogurt for close to two weeks during her Olympics 2016 campaign, besides keeping her off phone for the last two-three months.
"Sindhu did not have her phone during the last three months. The first thing is I would return her phone," an elated Gopi, who rarely smiles, said while speaking to reporters after Sindhu clinched the silver medal. "The second thing, after coming here for last 12-13 days, I had deprived her from having sweet yoghurt which she likes most. I also stopped her from eating ice-cream. Now she can eat whatever she wants."
The ride so far has not been easy for Gopichand as he has made numerous sacrifices and taken tough risks to reach this position. According to the Indian Express, Gopichand went on a Ketogenic diet (a high-fat, average protein and low-carb diet) in 2012 for a whole year just to check if his proteges would be able to take it. He had restricted his own intake to just 8-10 things permitted by the diet chart and looked as fit as ever.
"When I started out as a coach, there were many who dissuaded me saying the system will not let you succeed. But I feel it is important to keep pushing. I saw ourselves as world beaters and I wanted to prove the sceptics wrong,'' he was quoted as saying by Firstpost.
Giving time at home is also something that he has not been able to manage but wife Lakshmi doesn't complain.
"Gopi used to be a very shy person. I think I spoke to him first and we were good friends. I won the Senior Nationals before him in 1994 and 1995. He always worked the hardest in the camps and this is what he always tells his students. To win you have to be fitter than your opponent, is the one thing he is always telling them. He was always very disciplined, with very correct eating habits. He hardly ever sees movies or goes out. When he proposed to me in 2000 in Lucknow, it was without ever taking me out. That is just the way he is. Sometimes I think he is wedded more to badminton than me. I admired his game a lot, and that is what made me accept him.

Gopi's main aim in life is to see Indian badminton on top of the world. In case I complain about the lack of time given to us, he says, 'You are there to take care of the kids'. He will then praise me sky-high, knowing fully well that for a month I will not complain again. So this goes on, and sometimes I feel sorry at seeing him work so hard. We see him only for an hour or so at night, and that also not daily. To meet him, we have to go to the academy. The only concession he gives nowadays is that at least once every two months, he takes me out for a movie, which also I must first see the reviews and ensure it is a good one and also buy the tickets in advance. For five years after our marriage, we did not see any movies. This has started only lately. Mind you, we always rush to the theatre and miss some ten minutes of the movie as he is late picking me up from the academy. The kids love him and once he is at home, his whole focus is on the kids. He is a very good father and I have never seen him scolding them. His parents also meet him more at the academy than at home. But I think we all realise that his time is not his and we have to give him that freedom. So it is quality time that he spends with us, whenever he can and we are happy to support him in what he is trying to achieve."

- Excerpts from the book "Pullela Gopichand: The World Beneath His Feat" by Sanjay Sharma and Shachi S Sharma.
Tributes pour in for Gopichand from several quarters after his Rio 2016 success: