Though it may not be fair, people keep on comparing Princess Letizia of Spain to Kate Middleton, the Dutchess of Cambridge, as they both became princesses through marriage and have many things in common like the style factor, elegance, glamour, poise and good dressing sense.
Both Princess Letizia and Kate Middleton are from a modest background, slim, fashionable and look gorgeous. The Princess of Asturias married Crown Prince Felipe of Bourbon in a much-publicised ceremony in 2004, much like Middleton's marriage to Prince William in 2011.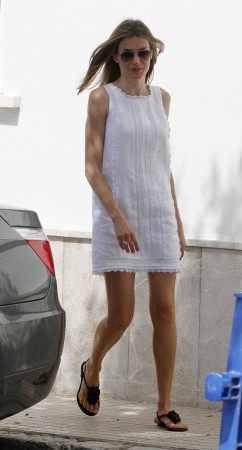 Middleton's good sense of dressing is apparent, despite suffering wardrobe malfunctions on quite a few occasions. She managed to maintain her weight even after the birth of their first child.
Meanwhile, Princess Letizia is also as elegant as the Dutchess of Cambridge, if not more. She is slim and has a great sense of fashion, and regulary features in the list of world's best-dressed women.
Who is Princess Letizia?
Princess Letizia, 41, will soon become the Queen of Spain as her husband Prince Felipe de Borbon, 46, will ascend the throne, after his father King Juan Carlos, who has been ruling Spain since 1975, announced his abdication.
Princess Letizia is from a humble family from Asturias, Spain. Her father was a journalist while her grandfather was a taxi driver. She earned a degree at the Complutense University of Madrid before completing MA from the Institute for Studies in Audiovisual Journalism.
She became a journalist and anchor, and had covered important events like the 2000 American presidential elections and 9/11, besides Spanish news.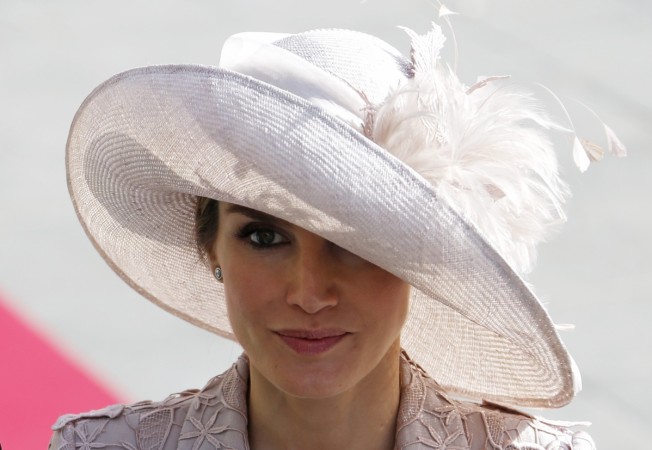 Interestingly, her relationship with Prince Felipe blossomed when she met him while covering a story on oil spillage in 2002. She had to quit her journalistic profession after she got engaged to the Prince of Asturias.
The duo got married at a glittering ceremony at Cathedral Santa Maria la Real de la Almudena, Madrid in 2004. It was Princess Letizia's second wedding, after her marriage with writer and high school teacher Alonso Guerrero Perez in 1998 ended in a divorce a year later.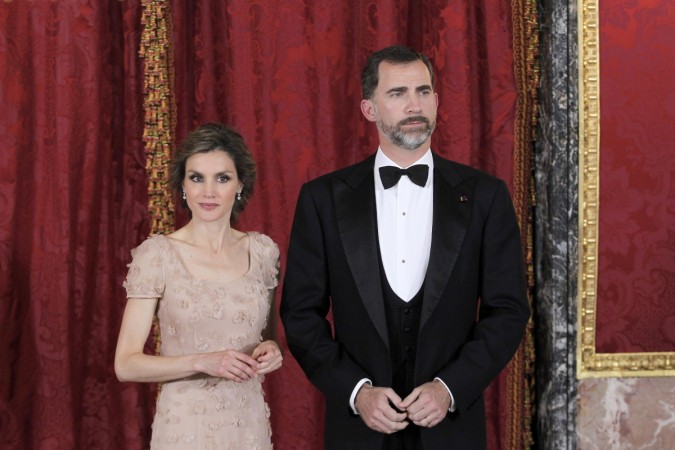 There was much hype around Letizia after her engagement to the Prince of Asturias. In fact, she became a household name in the country and received praises for embracing royal life, keeping her modern approach intact.
Princess Letizia has had her fair share of controversies too. She was criticized after her cousin David Roscasolano wrote a tell-all book, accusing her of having an abortion before she met the Prince. He alleged that Letizia had asked the documents containing the details of the abortion to be destroyed. It created a storm in the country because abortion was illegal then.
Prince Felipe and Princess Letizia have two duagters together - Leonor, 8, and Sofia, 7.