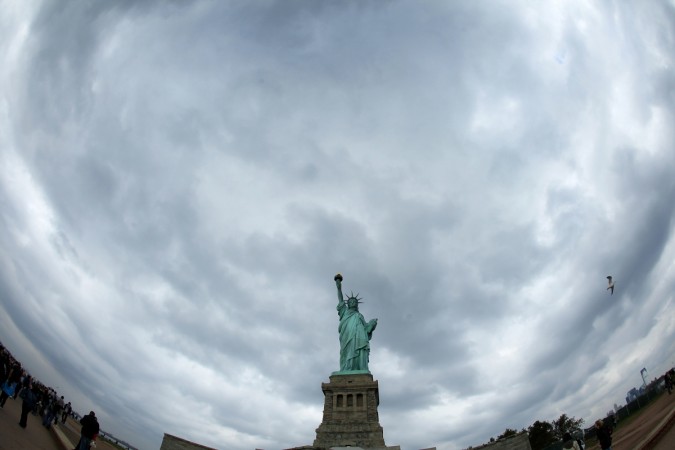 While terror group Islamic State of Iraq and Syria (ISIS) has threatened to attack New York City several times in the past, it has been revealed that the group also planned to bomb the Statue of Liberty. The foiled plot has also thrown up the name of alleged Australian ISIS recruiter Neil Prakash, who is being held in Turkey on terror-related charges.
Munther Omar Saleh and Fareed Mumuni, New York residents, are awaiting sentencing for several terror charges and court documents filed before their sentencing scheduled for next month revealed that Prakash was a key part of the bombing plot.
Prakash is known to have foiled an FBI informant's attempt to contact Saleh, according to ABC News.
An FBI informant, posing as an ISIS sympathiser, had gotten in touch with Saleh to speak about the attack and had said that Prakash had asked him to contact Saleh. But Prakash foiled this attempt by telling Saleh that he did not know this ISIS sympathiser and had not asked him to speak to Saleh.
Who is Neil Prakash?
The 27-year-old of Cambodian and Fijian-Indian background is known to be ISIS' Australian attack facilitator.
Prakash attended Melbourne's Al-Furqan Islamic Centre and is believed to have gone to Syria in 2013 to join ISIS.
He then changed his name to Abu Khaled al-Cambodi
Prakash has also appeared in ISIS' propaganda and has since been involved in several attacks in Australia. He is also known to urge ISIS sympathisers to carry out lone-wolf attacks.
He was arrested in 2016 while trying to cross over to Turkey from Syria
During his trial, Prakash revealed that he regretted his involvement with ISIS and saw its "true face" much later.
He also revealed that he was wounded while fighting for the group and had requested to be shifted to a place where he did not have to fight.
"I went to Raqqa and was told I had to fight," Turkish-language Dogan news agency quoted him as saying, according to Guardian. "I was also made to speak in propaganda videos. I decided to escape after seeing the true face [of Isis]. I very much regret joining the organisation."
During his trial, he also requested authorities to be deported to a Muslim country and said that he did not want to go back to Australia. Prakash had also denied that he was the Australian representative of the group in Syria.