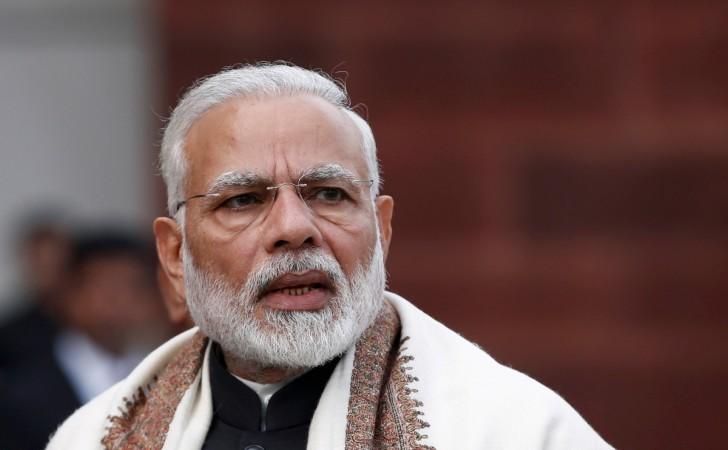 A Coimbatore bomb blast case convict, Mohammed Rafiq , who was released from prison a few years ago, was re-arrested Monday after an audio clip of his telephonic conversation wherein he is allegedly planning to kill Prime Minister Narendra Modi went viral.
Who is Mohammed Rafiq?
Rafiq was accused of being involved in a series of bomb blasts on February 14, 1998, which led to the death of 58 people and destroyed property worth crores in Tamil Nadu's Coimbatore. He was convicted for various charges, including criminal conspiracy and sent to jail in 1998. He was let out of the jail in 2007.
Investigators had later found out that the blasts were a part of larger conspiracy to eliminate BJP leader LK Advani, who was visiting the city for his election meeting.
In the eight-minute long conversation, 53-year-old Rafiq, is heard talking with a truck contractor named Prakash about his role in the attempted killing of Advani and then an alleged plot to kill the PM, reported PTI.
"The conversation was mainly related to finances about vehicles. But suddenly the blast convict was heard saying 'we have decided to eliminate (Prime Minister) Modi, as we were the ones who had planted bombs when (LK) Advani visited the city in 1998," the news agency quoted the police as saying.
However, a report by a news outlet gave a slightly different version of the story. PM Modi's name came up, when Rafiq claimed that he was afraid of none.
"It appears that you will not be scared even of Modi," Prakash is heard saying, following which Rafiq says, "Yes. We have planned to kill even Modi", reported The Times of India.
Rafiq was trying to intimidate Prakash
After the audio surfaced on social media, a special intelligence unit was formed and the accused was arrested.
Though, Rafiq has admitted to making the statements about killing the PM, he clarified that he was just attempting to intimidate Prakash.
"Rafiq told us during investigation that he was only threatening Prakash and there was no conspiracy to kill the PM," TOI quoted a cop from the Special Intelligence Unit as saying.
"I have many cases against me and have damaged more than 100 vehicles," Rafiq was also as heard telling Prakash during the phone call, reported PTI. The bomb-blast accused also told the person on the other end of the phone call that he had been booked under the Goondas Act, the Terrorist and Disruptive Activities (Prevention) Act (TADA), the National Security Act and had been to all the prisons in Tamil Nadu.
The police have thus booked him only for criminal intimidation of Prakash.
Apart from Rafiq, Abdul Nasir Madani, who had launched the Peoples Democratic Party, was also was also accused in the Coimbatore blast case. He was later acquitted and is currently under judicial custody for his involvement in the 2008 Bangalore serial blasts.