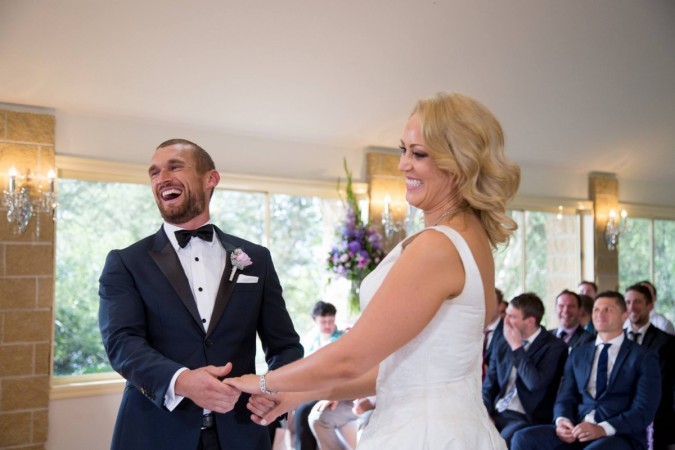 Even before "Married at First Sight" Season 2 could end, Clare Verall and Jono Pitman walked out of their TV marriage. The reality stars have moved on since then and Clare seems to be in a very happy place.
The TV personality recently uploaded a picture of her with celebrity vet Dr. Chris Brown, and captioned it, "Preeeeeeetty sure I've found the absolutely perfect husband number two, no 'experts' required. @drchrisbrown #DrChrisBrown."
The statement is a clear reference to her ex Jono's infamous remark on their wedding day. The reality star looked at Clare and told the cameras later that she's not what he ordered.
Although Clare rebuffed his caustic statement later, it is still unclear if she is dating the veterinarian. In fact, she wrote a cryptic message, indicating that Dr. Brown "might have to leg it" if he ever sees her again.
The reality star's social media account suggests that romance or the thought of it is far from her mind. Clare recently underwent a surgery on her broken wrist, and a new video on her Instagram account reveals that she has just returned home from the hospital, perhaps waiting to spend time with her pet dog Dutchy, the famous Instagram celebrity.
Meanwhile, her former partner Jono is reportedly single after his relationship with his new girlfriend went sour, according to Daily Mail. The TV personality, who appeared on Fitzy and Wippa, Australia's radio show, said, "I can say now that I'm 100 per cent single. A week or two weeks ago I said I was seeing someone, I was trying to work things out with a certain person."