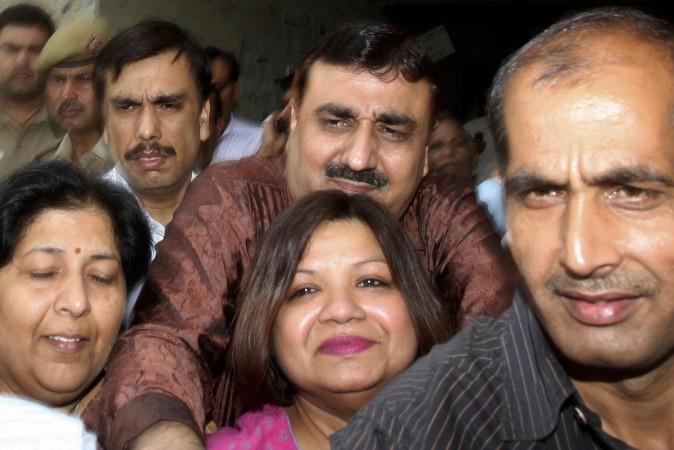 A Delhi court on Friday, May 18, convicted former Indian diplomat Madhuri Gupta of spying for Pakistan's Inter-Services Intelligence when she was posted in Islamabad in 2010.
A bench of Additional Sessions Judge Sidharth Sharma pronounced the verdict and held her guilty for spying and communicating with the ISI, providing them access to classified information. The verdict comes eight years after Gupta was arrested by the Delhi Police Special Cell.
However, the court acquitted Gupta of other provisions of the Official Secrets Act due to lack of evidence. She would have faced a maximum of 14 years imprisonment has she been convicted in the stringent provisions of the OSA.
"No document was passed over by her to her handlers. To my mind, e-mail is not helpful to the prosecution to establish a case against the accused attracting 14 years of imprisonment," the court said in its 40-page order, according to the Indian Express.
Now, Gupta faces a maximum punishment of three years jail term and the quantum is yet to be announced.
Who is Madhuri Gupta?
Gupta was arrested April 22, 2010, for remaining in touch with two ISI agents -- Mubshar Raza Rana and Jamshed.
She was the Second Secretary (Press & Information) at the Indian High Commission and has access to classified documents.
Gupta is said to have received a substantial amount in exchange of information.
She worked with the Ministry of External Affairs for 27 years and has often been described as "brash and fearless," reported DNA.
Her colleagues have reported praised her for her "intellectual acuity" and believed that she was looking forward to a coveted posting in London or Washington.
Gupta is said to have been vocal about her love for Sufism and was even pursuing doctoral work on the Persian Sufi poet Rumi. Due to her love for Urdu and her knowledge about the language, she also landed a lot of postings in Urdu-speaking nations.
She was posted in Iraq, Liberia, Malaysia and Croatia.
She is said to have been honey trapped by Jamshed, who went by the name Jim, and the duo is said to have been romantically involved.
She seems to have believed that the couple would eventually tie the knot but wasn't sure if she would be able to live a life in purdah (veil).
She expressed her concerns in an email – a part of the chargesheet – which reads: "Till we are married and till I am in the present job I have to behave and live accordingly but Jim has strong objection to my socializing with any Pakistani. Why does he have such a poor opinion of his own people? In any job that I take up this attitude of Jim will be a big hurdle. I am not used to just sitting at home in purdah. After marriage, he will neither socialize himself nor let me socialize with anyone."