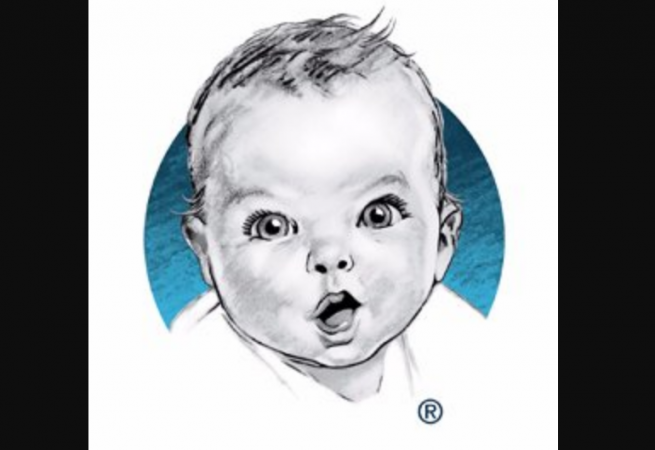 For the first time in the 91 years, Gerber named a one and a half-year-old toddler, who is suffering from Down syndrome, as its new "spokesbaby" for 2018.
Gerber, a US based baby products company is a subsidiary of Nestle with its headquarters in New York.
The 18-month-old child Lucas Warren was chosen as the winner of the Gerber baby contest from among 1,40,000 contenders.Warren will appear as the new face of various social media, advertising and marketing channels of the brand in 2018.
Down syndrome, a very common genetic disorder affects the physical growth, characteristic facial features and intellectual ability of a child.
Why Lucas Warren?
But what made Gerber pick Warren as its new face from over one lakh entries.
The baby products company said that "the twinkle in his eye and his rosy cheeks," was what made Lucas bag the prize.
"Lucas' winning smile and joyful expression won our hearts this year, and we are all thrilled to name him our 2018 Spokesbaby," Bill Partyka, president and CEO of Gerber, said in a press release.
"Every year, we choose the baby who best exemplifies Gerber's longstanding heritage of recognizing that every baby is a Gerber baby, and this year, Lucas is the perfect fit," Partyka added.
Lucas, has won $50,000 prize, which his proud parents said will be used to pay his college tuition fees.
"This is such a proud moment for us as parents knowing that Lucas has a platform to spread joy, not only to those he interacts with every day, but to people all over the country," Lucas's mother, Cortney Warren told reporters.
"We hope this opportunity sheds light on the special needs community and educates people that with acceptance and support, individuals with special needs have the potential to change the world ― just like our Lucas!" she added.
Twitter goes 'awwww'
#LucasWarren Seeing your bright shining smile, and the joy that radiates from this photo of you lifted my heart today. It heals my heart to see this loving family. Thank you. ⚡️ "Meet Lucas Warren, the first Gerber baby with Down syndrome"https://t.co/95jLhNtjGq

— Tea Harris (@SpaceHarris) February 8, 2018