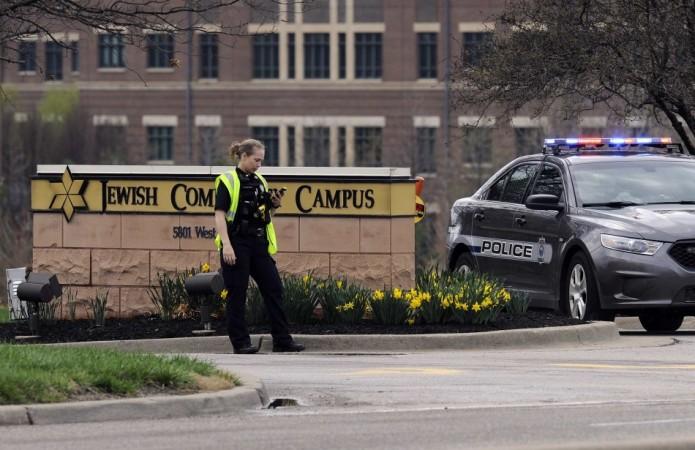 A Missouri man, who is reported to have a long history of anti-Semitism, is suspected of killing a boy and his grandfather outside a Jewish community center in Kansas City, and a woman at another Jewish assisted living facility located nearby.
Although police in Overland Park, Kansas has not called Sunday's attacks a hate crime, the suspect, now recognized as Frazier Glenn Miller, has received a spate of condemnation on social media for being an Anti-Semite.
Who is Frazier Glenn Miller?
Frazier Glenn Miller is the founder and former leader of the defunct Carolina Knights of the Ku Klux Klan and the White Patriot Party, the CNN reports.
The 73-year-old, who also goes by the name Frazier Glenn Gross, or simply Glenn Miller, was previously convicted of criminal charges related to weapons and violation of an injunction against paramilitary activity.
Miller has been long known to advocate ideas related to white nationalism, white separatism and anti-Semitism. He is also a staunch critic of homosexuality and Third World immigration into historically White nations.
As a member of the racist hate group, "The Order", which reportedly advocated violence against Jews and African-Americans, Miller was allegedly involved in the assassination of Denver, Colorado radio talk show host, Alan Berg, in 1984.
Known to be a prominent public face of the neo-Nazi white supremacist movement, he has appeared on television in different occasions as a spokesperson for white supremacist views, the Inquisitr notes. He was even interviewed on The Howard Stern Show.
According to a booking report released by the Johnson Country Sheriff's Office,Miller resides in Aurora, Missouri. He was booked on charges of first-degree premeditated murder. The ABC News reports that a call to Miller's wife confirmed that Miller charged for the Jewish Centre shooting is the same Glenn Miller widely known as a paramilitary far-right extremist.
Having staged three political campaigns from 1884 through 1986, Miller was finally arrested in North Carolina for operating a paramilitary training camp. Although he was released on bond, he soon fled and became a fugitive.
In 1987, however, he was captured in Missourri. New York Times' story published on May 1, 1987 says that he had "threatened a war against blacks, Jews and the Federal Government and violated the terms of his bond."
Sunday's Shooting
The shootings happened at the Jewish Community Center of Greater Kansas City in Overland park and at the Village Shalom Retirement Community in Leawood. The incident took place only a day before the start of the major Jewish spring festival, Passover.
(ED/VS)