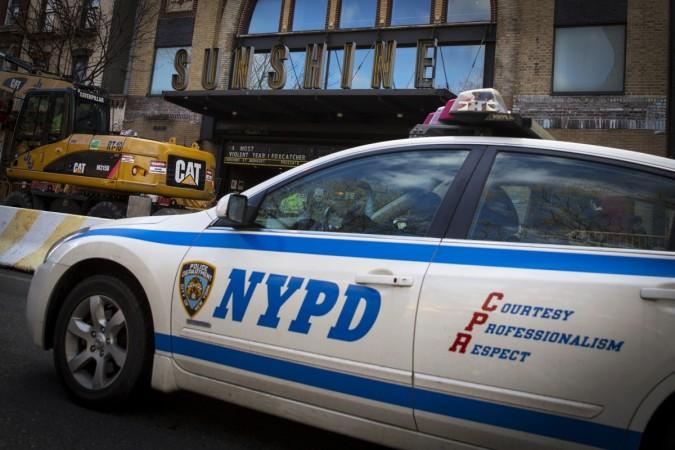 Sikh police officer Gursoach Kaur is all set to become the first female turbaned auxiliary cop in the New York Police Department (NYPD). Kaur had graduated from the New York City Police Academy last week and will join as an Auxiliary Police Officer with the NYPD.
"We are proud to welcome first Sikh turbaned female Auxiliary Police Officer in the New York Police Department. APO Gursoach Kaur and other Auxiliary Police Officers graduated from the academy. We are proud of you. Stay safe. #sikhsinlawenforcement," the Sikh Officers Association tweeted.
In 2016, New York police commissioner James O'Neill had said that there were currently over 160 Sikh officers serving in various ranks at the NYPD. He added that he is looking to expand the numbers even further. The current data for the same, however, is not available, Press Trust of India reported.
The NYPD had also relaxed its uniform policy for Sikh officers and allowed officers to wear turbans and maintain beards to encourage people from the community to join the police forces.
Also, India's Minister of State for Housing and Urban Affairs Hardeep Singh Puri heaped praise on Kaur. He took to Twitter and said that her induction will help enhance the understanding of the Sikh culture better in the United States and also motivate others to join the police department. Puri tweeted:
"Delighted to see a turbaned lady officer in NYPD. Hope this fosters a better understanding of Sikhism and Sikhs and corrects perceptions in the US so that incident which happened with me in 2010 and recently with Canada minister Navdeep Bains do not recur. Sikhs are ambassadors of harmony."
Canadian minister Navdeep Bains had recently opened up about an incident where he was asked to remove his turban during a security screening at the Detroit Airport on April 2017. Puri had also faced a similar incident when the then Ambassador to the UN was asked to remove his turban at Houston airport in 2010 as part of airport security.
New York's Police Dept. gets its first Turbaned Sikh female Auxiliary Police Officer. APO Gursoach Kaur's graduation to the @NYPDnews is a great achievement for Sikhs in law enforcement and Sikh Officers Association! We are proud of you. Stay safe! @SikhOfficers pic.twitter.com/1CcDV7aRYf

— Harjinder Singh Kukreja (@SinghLions) May 19, 2018