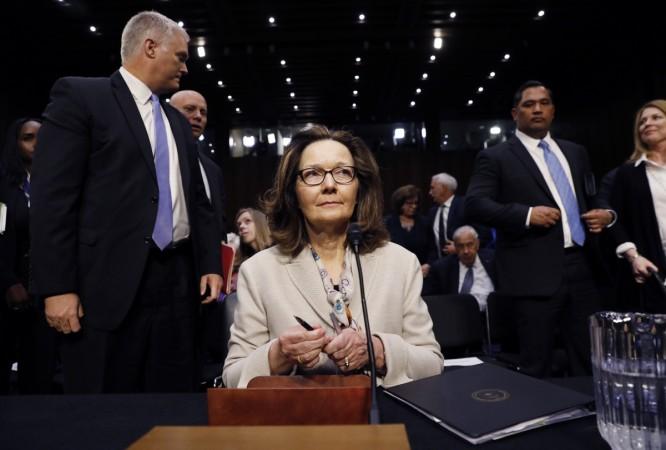 The United States Senate confirmed that veteran Gina Haspel will become the first female director of Central Intelligence Agency. The 61-year-old newly appointed director has spent nearly 33 years of her career at the CIA.
Despite stiff opposition over her alleged link to CIA's harsh interrogation methods during the 9/11, the Senate confirmed appointed her as the agency's chief on Thursday, May 17.
All you need to know about the veteran spy -
Gina Cheri Haspel was born on October 1, 1956, in Ashland, Kentucky, U.S
Haspel joined the Central Intelligence Agency in January 1985 as a reports officer
She served as the chief of a CIA black site in Thailand in 2002 where her torture techniques courted a major controversy.
During that period, several prisoners were reportedly tortured with "enhanced interrogation techniques" including waterboarding.
She served as the Deputy Director of CIA under former CIA director Mike Pompeo.
After Pompeo took over as the Secretary of State, Haspel became the acting director of CIA.
She has worked across the globe in places like Africa, Europe, and other classified locations
On March 13, US President Donald Trump had announced that he would nominate Haspel to become the CIA director.
The decision to let her lead the nation's premier spy agency was backed by former CIA directors and three former national intelligence directors
She was appointed as the CIA director by the Senate despite stiff opposition over her alleged links with CIA's harsh interrogation methods during the 9/11.
"I believe she is someone who can and will stand up to the president, who will speak truth to power if this president orders her to do something illegal or immoral, like a return to torture," Senator Mark Warner was quoted as saying by Reuters.
She was awarded the George H. W. Bush Award for excellence in counterterrorism and the Presidential Rank Award for her service to the nation.