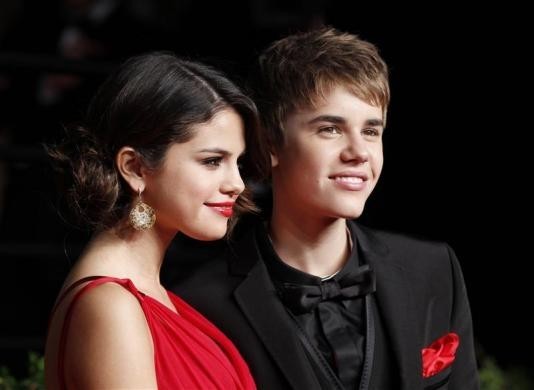 Selena Gomez, who graces the cover of Seventeen magazine's March issue, revealed that she turns to singer Katy Perry for advice on how to deal with guys.
"I actually talked to [her] about guys who are intimidated by strong girls," the pop singer said, according to Mail Online. "I haven't found someone yet who could understand my lifestyle, support it, love me through it, and not be threatened by it."
Perry's advice might be the reason for Gomez allegedly rekindling her romance with troubled teen, Justin Bieber. Although neither Bieber nor Gomez has spoken about their relationship, the Canadian star sparked rumors of reconciliation on Jan. 4 by posting an intimate snap of the duo on his Instagram account.
"Love the way you look at me," Bieber, who split with Gomez in 2013, captioned the cosy photograph. He followed it up with another photograph of an inking of the word "Love" next to a jester's picture on his arm.
According to HollywoodLife.com, Bieber, 19, got a second chance with Gomez, 21, after telling her that no one could replace her in his life.
"Justin won Selena back by saying that he couldn't live without her, and that no one compared to her. He told her all these things like, 'She's the one,' and 'He's been lost without her.' She's been wanting to hear these things from him for a long time," a friend of Gomez's told the publication.